The art of authentication by Vestiaire Collective.
The mere smell of a bag can reveal the brand of origin
Vestiaire Collective has built around itself a community of loyal followers of its work ethic since 2009. Vestiaire Collective's Trust Report 2022 reviews the elements on which this trust is built, from hiring the most qualified experts to creating rigorous authentication processes and evolving technology. A founding pillar of Vestiaire Collective, the platform explains through the Trust Report the methods developed over years of research and experience. «With this Trust Report, we wanted to tell the story of how it all began, and introduce you to the extraordinary people and sophisticated processes behind every item sent or received», said Fanny Moizant, President and co-founder of Vestiaire.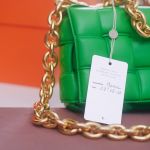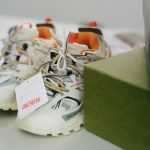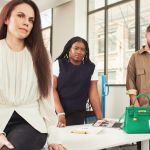 Today, Vestiaire Collective has 13 years of research and experience in authenticating luxury items behind it. It has no less than five active authentication centers around the world in France, the United Kingdom, the United States, Hong Kong, and South Korea. Vestiaire Collective boasts a team of 60 digital and physical authentication experts recruited from luxury maisons, auction houses, well-known retailers, the gem industry, and streetwear. Each expert checks more than 40,000 items per year, totaling more than 1.5 million garments and accessories as of 2019. Every single piece on the platform is checked physically or digitally by at least one of our experts, and each check helps to improve our authentication standards. Counterfeits are detected with 99.93 percent accuracy: Vestiaire Collective's unique physical and digital authentication process uses a mix of human expertise and machine-learning-based algorithms. It all starts with a digital check by our experts, followed by an authentication performed directly in one of our authentication centers. Finally, the quality control team verifies that the item exactly matches the description.
This method continues to improve day after day, and with its Trust Report, Vestiaire Collective is committed to continuing to optimize processes. Central to this is the Vestiaire Academy, an in-house training school that teaches the team how to detect counterfeit products brand by brand. Through this rigorous process, more than 360 million items have been rejected through digital authentication since 2020. Should a buyer receive a counterfeit item, they are refunded in full-this is Vestiaire Collective's guarantee. To achieve its goals, the platform has invested significantly in customer service, which is increasingly trusted by users. In early 2022, for example, an online resale record was set after a collector purchased a rare Birkin Faubourg by Hermès for 158,000 euros. In 2012, Vestiaire Collective signed an Anti-Counterfeiting Charter together with more than 50 top fashion, cosmetics and health companies and platforms. A commitment aimed at reinforcing best practices worldwide and combating counterfeiting.