When Prada acquired Helmut Lang
One of the first steps toward creating a large Italian luxury group, a project that later failed
The debate around the creation and the possible benefits of an Italian luxury group have been dragging on for years now, with conflicting points of view. While Tod's Diego Della Valle considers the project out of time, OTB's Renzo Rosso considers himself way less pessimistic, pursuing a project similar to the highly successful one of French companies. In the middle are the Agnelli family and the (denied) attempts at a takeover of the Armani fashion house and statements by Moncler's Remo Ruffini, who said he's not interested in new acquisitions. If today's powers such as LVMH and Kering seem unbeatable competitors, in the late 1990s and early 2000s, the project of a luxury conglomerate in Italy seemed possible. Thanks to Prada and Patrizio Bertelli.
The moment was propitious, the mechanism codified: the biggest Maisons used to acquire emerging realities (often for a sum higher than the brand's market value), focusing on labels with good profits and a target audience. The ultimate goal was expansion, in terms of product, thus profit, and image. The plans Prada had for Helmut Lang didn't go as planned.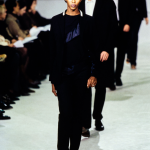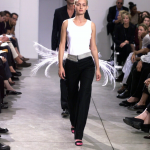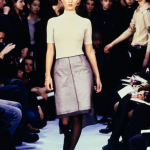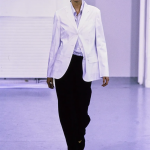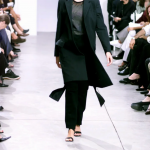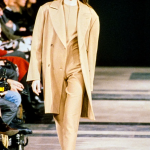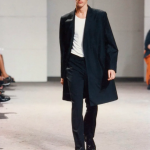 With the eponymous brand founded in 1986 in Paris, Helmut Lang, a self-taught designer, created a unique label with solid cultural influences and pioneered much of what defines the fashion system today. The definition most often used to describe Lang's aesthetic is minimalism, made up of rigorous cuts, essential lines, but also hi-tech fabrics and continuous research on materials. The shows, open to a very close circle of guests, took place on empty catwalks, on which the models walked almost without makeup. The ultimate expression of the Lang universe was the flagship stores, scattered across New York, Hong Kong, Paris, and Moscow, concept stores where fashion met art. Lang was the first to live stream a show, to bet on co-ed runway shows, launch his own products online, and anticipate his own show so much that the NYFW calendar changed forever. Lang was able to create a cult brand, followed by a loyal audience, which allowed the brand, at the peak of its fame, to boast a $100 million turnover.
In the eyes of the Prada group, therefore, there was no better, more suitable, or akin target to lay the first brick in the construction of a large luxury group. In 1999, the Patrizio Bertelli-led company acquired 51% of the Helmut Lang brand and the remaining 49% four years later. Prada's plan was clear: to expand the brand as much as possible, both in terms of distribution, by increasing sales channels, and products, by introducing more accessories. The clash between Lang and Bertelli would concern precisely the creative control, as the designer opposed merchandising the collections and would demand a say in the creation of each item.
"Mr. Lang's devotion to creative purity may be a luxury that designers can no longer afford, at least not those who work within a giant luxury company. Mr. Lang's highly intellectual approach, according to people who have worked with him, was often at odds with that of Mr. Bertelli, who was described as an intense and uncompromising businessman dedicated to improving the performance of the brands Prada acquired during a spending spree in the late 1990s", wrote on the subject Eric Wilson on the New York Times.
In 2005 Helmut Lang left the creative direction of the fashion house he founded, retiring from the scenes. "Two issues appear to be behind Mr. Lang's departure -- the difficulty of building a prosperous business in a brand-saturated world and the problems faced when an independent and individualistic designer has to learn to work in corporate culture", Suzy Menkes revealed on the matter in 2005. In fact, the acquisition by Prada coincided with an unprecedented economic decline for Helmut Lang, which went from sales of $46.3 million in 2001 to $24.8 in 2004. The idea of carrying on without the Austrian designer also threw many retailers into a such panic that they gave up on the brand. "Helmut Lang is irreplaceable. He's the kind of designer who can't be replaced by a team. He's a person, not a brand", declared Kal Ruttenstein, fashion director of Bloomingdale's.
After a shopping spree that caused the departure of another designer from their own brand, Jil Sander, the Prada group decided to focus on its core labels brands, Prada and Miu Miu, choosing to sell Helmut Lang to the Japanese group Link Theory Holdings, which relaunched the brand in 2007 with a completely different spirit, and success. Last year, interviewed at the Milano Fashion Global Summit, Patrizio Bertelli returned to the subject of luxury holding companies in Italy, admitting that mistakes were made, in terms of system, people and timing. "We made a mistake in leaving them in charge of aspects such as financial and distribution issues. In acquisitions, you don't do that. [...] So far we have paid for a certain individualism of entrepreneurs, which is why it's important that certain processes remain a matter of industrial aggregation and not of personal domination, as some perceive it."
Nearly two decades later, the issue remains relevant, reigniting the debate on the eternal clash between pure creativity and profitability, two fashion pillars that are often in stark contrast. As we wait to find out which emerging brands will be the next to be absorbed by unstoppable luxury giants.