Brad Pitt's skirt and all the rest
Break or confirmation of a long evolution of style?
Yesterday, at the Berlin premiere of the film Bullet Train, Brad Pitt stunned everyone a bit by showing up in a deconstructed jacket and a linen shirt, both crumpled and deconstructed, and most importantly with a skirt paired with a pair of Stylmartin biker boots. There is still a lack of details about what brand made the skirt, but even without knowing the exact designer, Twitter and Instagram users still went crazy. This red carpet look is quite memorable and is just the culmination of a series of other looks Pitt has sported during the press tour for his latest film that has ranged from a vaguely oversized suit paired with the basic model of adidas Gazelle to a look consisting of a pink jumpsuit and ivory slip-on, to another peach suit paired with a serafino shirt. All of the suits worn by Pitt during the press tour are the work of Haans Nicholas Mott, a designer who works only on a made-to-order basis and with referred clients-all of the suits are created by hand, including the buttons that are hand-molded by the designer's father, and have no labels of any kind. In any case, however, the outfit was not only a subtle call-back to the legendary Rolling Stone photo shoot in which the actor wore an array of midi dresses but represented the temporary culmination of a stylistic evolution that began, in the 1980s, with classic All-American kid outfits made of tank tops, bandanas, leather jackets, and vests then exploded into a bonanza of artfully overlooked looks that have accompanied audiences from Thelma & Louise onward.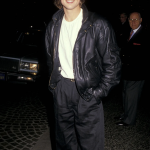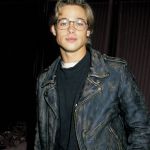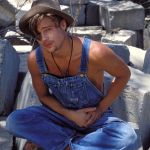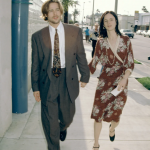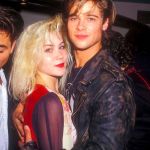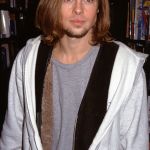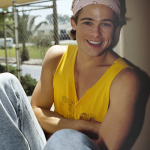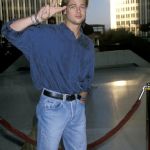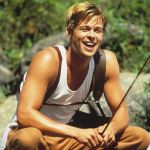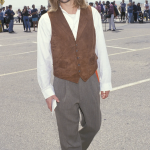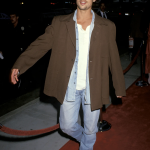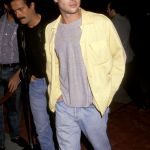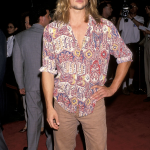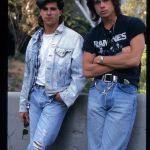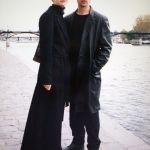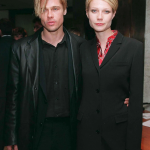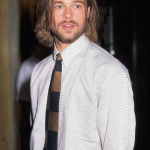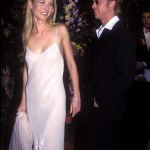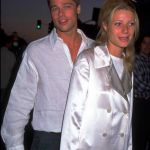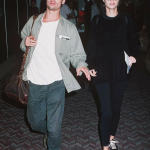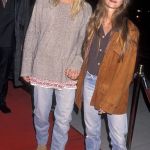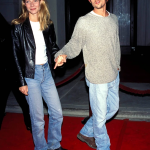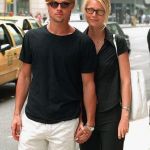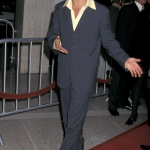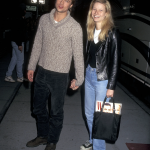 Of course, it is not difficult to dress if you are unanimously and for decades considered the most handsome man in the world - yet it must be said that the phases through which Pitt has passed have been many, as many as his many ex-girlfriends. In recent years, however, the actor has alternated between the more classic formal red carpet looks and a series of charmingly overlooked looks inaugurated by the famous outfit he wore in 2010 to attend a basketball game between the Saints and the Cardinals with his son Maddox. That occasion was perhaps the first time the actor wore a long biker beard along with a black wool hat, hoodie, leather jacket, jeans, and the ubiquitous boots. But it is since the 1990s that the vocation toward total slouchiness has manifested itself in Brad, initially quelled during his relationship with Gwyneth Paltrow and then returning in all its glory during the Jennifer Aniston era, finding its climax in the period (at least, the first period of many) when Pitt experimented with beard length to the point of looking so slouchy that he looked like a Rasputin impersonator.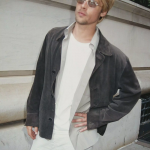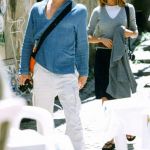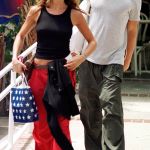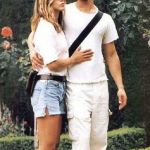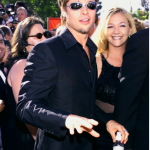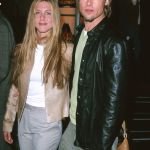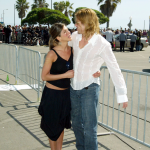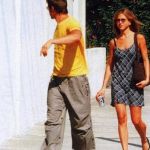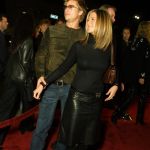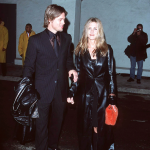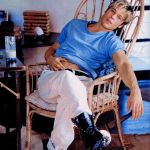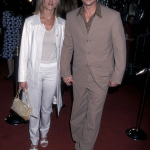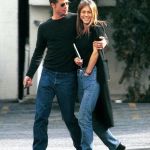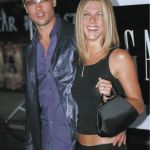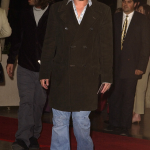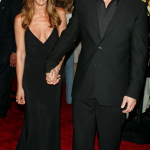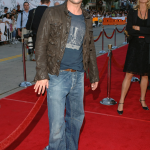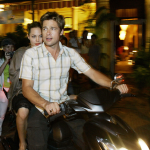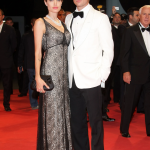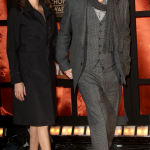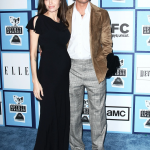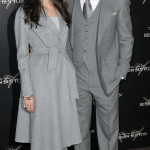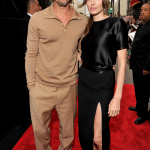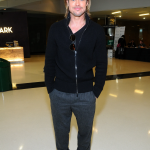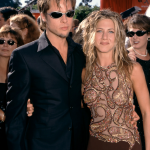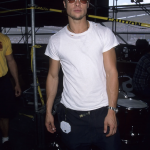 It was during that very era, which was also the era of Fight Club and Ocean's Eleven, that Brad served up the best style moments of his long career culminating in a famous casual outfit consisting of futuristic silver glasses, a cigarette between his teeth, gray T-shirt, tote bag and some baggy pants. In general, Pitt has always had a very easygoing, no-bullshit approach to his wardrobe, dominated by jeans, boots, and very casual tops always paired with sporty-looking glasses, often mirrored and bandaged. Two years ago Highsnobiety wrote, quite forward-looking, that certain of Pitt's 1990s and early 2000s look looked like something out of a modern Our Legacy campaign - a profound truth that also explains something about how the aesthetic sense of one section of society (the fashionable one) is evolving in recent years.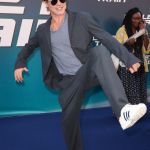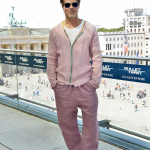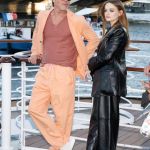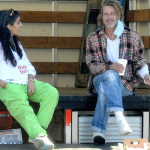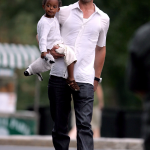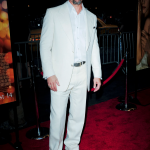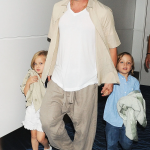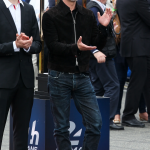 Brad Pitt is an embodiment of authenticity. An authenticity that is not banal adherence to tradition but, on the contrary, a kind of practicality so omnivorous that it accommodates remarkably progressive points of view. In 2004, speaking to Vogue about Troy's costumes, Picts said: «Men will be wearing skirts by next summer. That's my prediction and proclamation. The film answers to both genders. We were going for realism, and Greeks wore skirts all the time then». However, it cannot be said that Pitt's outfits have ever been genderfluid, quite the contrary, but perhaps in the way half of Twitter went berserk at the sight of the skirt and biker boot combo, with the tattoos on his legs exposed, one can read the statement that exposing the male body and stopping wearing pants could be the true way of modern menswear.