Italian fashion asks for continuity from the government
«An irreversible crisis must be averted», said CNMI president Carlo Capasa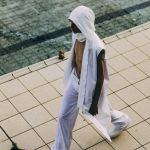 Yesterday, Altagamma and the National Chamber of Italian Fashion issued a joint press release in which, as «spokespersons for excellent enterprises in fashion, design, food, motor, nautical, jewelry and hospitality industries», they expressed their support for Mario Draghi's government «believing that all political forces, for the good of the country, should express their confidence in the executive». More than the political ideology itself, the issue is about the country's economic situation. «We are a country with 150% debt to GDP», said Matteo Lunelli, Altagamma chairman, «sharply rising inflation is weighing on household budgets, we are seeing a disproportionate increase in the cost of raw materials for our businesses, and war is destabilizing international balances. In this context, stability and continuity are crucial» Emphasizing how the political crisis is creating " a huge problem for businesses, families and, in general, for all Italian citizens».
For his part, Carlo Capasa, president of the National Chamber for Italian Fashion, defined Draghi's role as «fundamental» in the last few «complex months» which saw the outbreak of war in Ukraine and the return of the pandemic, along with a delay in the restart of the Chinese market due to extended lockdowns. «Fashion represents the second largest industry in our country and is a key strategic sector of the Italian economy: about 60 thousand companies and nearly 600 thousand employees for a production that in 2019 approached 100 billion euros. After the global pandemic crisis, the sector is at the beginning of recovery», declared Capasa stating that in this delicate geopolitical conjuncture «it is crucial to ensure the stability of the government». The government crisis therefore must «be averted» and «maximum responsibility is needed at this time from all political forces».
The joint appeal of the two top representatives of Altagamma and CNMI sounds very serious, especially since political statements of this kind are rare for an industry that generally does not like to get too out of line in commenting on the political life of the country. Indeed, analyzing the statements of the two presidents, the economic side possesses its weight, just as Carlo Capasa specified, who pointed out that the Italian fashion industry is now in a phase of recovery-a process that after two years of a pandemic should not be interrupted and that threatens to be.