Vintage has discovered the Mall Brands of the '00s
The y2k revival gave new meaning to the word vintage
It was 2003 when the very young and very blonde Paris Hilton and Nicole Richie conquered the screens with The Simple Life in a mix of vicious attitudes and Von Dutch hats, Juicy Couture outfits and a chihuahua each: "we tan all the time, that's what makes us sexy", Paris exclaimed in the pilot episode. Eighteen years later, in April 2021, Rihanna anticipated the Y2K revival that would invade the catwalks between Blumarine and Miu Miu, sporting an Esso trucker hat and tracksuit. But the champion of cheap 0's looks, the ones we used to buy on Sundays as teenagers at the nearest provincial mall, seems to be Bella Hadid, a long-time Depop connoisseur and vintage lover. Amidst street style made up of couture dresses by Gaultier and Mugler straight out of the 90s, she also wore a vintage striped zip-up sweatshirt by Guess Jeans, an Abercrombie & Fitch miniskirt with a thick eyelet belt, as well as clothes by Polo by Ralph Lauren and Miss Sixty, in a clever mix of boutique-fresh luxury items and unobtainable archive pieces.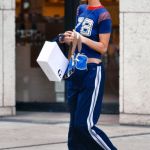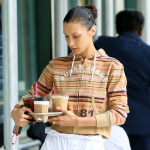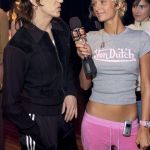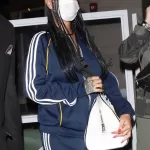 In fact, 0's fashion owes its DNA also and above all to the tacky chic aesthetics of the mall brands, many of which, taking advantage of the Y2K trend, have attempted to relaunch themselves, while the stylists of the moment have dug up their archives for inspiration: Hollister, Abercrombie and Fitch but also Ed Hardy, Baby Phat and many others. Hadid herself starred in Miss Sixty's relaunch campaign, while Balenciaga's famous hoodies with 'Gay' written on the front trace the aesthetic of Gap's classic vintage sweatshirts. According to Vogue US, following the release of the documentary White Hot: The Rise & Fall of Abercrombie & Fitch at the end of May, Poshmark reported a surge in searches on the site, while Depop notes that searches for Abercrombie & Fitch and PacSun have increased by 53% over the past year, while those for Bebe have increased by 56%. Nostalgia is, of course, one of the main reasons why people search for these brands. From cargo pants to low-waisted, micro skirts and skimpy tops, an off-duty yet club look, combining the coolness of Laguna Beach with the maximalist outfits of Geordie Shore.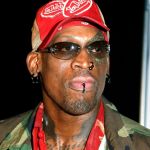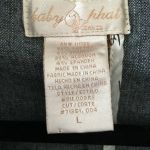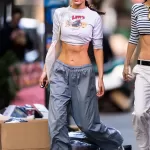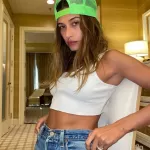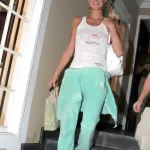 Among the reasons that led consumers to explore Vinted, besides a renewed awareness for environmental issues and a lingering aesthetic nostalgia, is, according to Vogue Runway's global director Nicole Phelps, the decline of quality in cheap clothes. H&M, Cos, Zara and Forever 21: fast fashion offers every style of clothing imaginable at bargain prices, but with a production pace that makes it impossible to maintain the quality of the affordable brands we once loved so much. The advent of fast fashion has not only put a brake on the quality of mall brands, it has also transformed consumer attitudes: fashion becomes disposable. And that's when Gen Z invaded Vinted, Vestiare, Depop, as well as flea markets, renaming as Vintage what a few months ago we would have simply called 'used'. The word vintage, according to Treccani, corresponds to the definition of "status and value of an object produced at least twenty years before the present time", but, now that the trend of the archive has encompassed the present collections, leading us to re-evaluate fashion with a new awareness (and in the case of the latest generations, knowledge) of the past, everything has become vintage, without qualitative or temporal limits.