Does anonymity win in fashion?
All the faceless stars of the fashion industry
Phoebe Philo once said, «The chicest thing is when you don't exist on Google, God I'd love to be that person». A time when everything from our coffee order to our latest purchase are shared so freely online, does the allure of anonymity always win? When it comes to fashion it seems that the desire to remain anonymous can have its benefits. Perhaps the most infamous of fashion mysteries comes in the form of Belgian designer, Martin Margiela. In the 80's, the fashion world was a hedonistic and opulent place to be. From excessive catwalk shows and the rise of the supermodel, the fashion scene and its many disciples found celebrity status. In 1988 Margiela debuted his first solo collection. His early shows were a stark contrast to the glitz and glamour of other houses and frequently featured ordinary people mingling with models as they strutted down the runway. This stripped back approach was a refreshing update to the fashion scene. To this day, Margiela refuses to have his photograph taken and an unforgettable image of employees in white lab coats posing beside an empty chair supposedly for the designer who doesn't make public appearances, is ingrained into the brand's culture.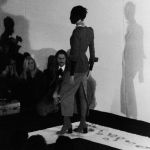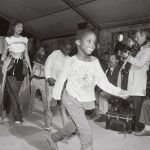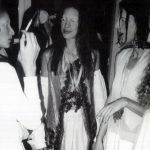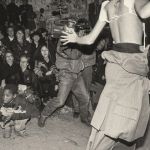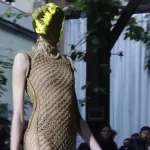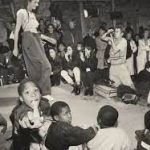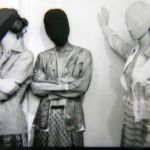 Although he may have simply wanted to live a life away from the spotlight, it does seem as though the brand has benefitted from the 'Margiela effect'. The first book to document the work of the fashion house was published in 2009 and features an outer-sleeve covered with headlines relating to the designer: "Who is that guy everybody is talking about?". It seems the myth and allure of Margiela only draws us in further and perhaps is why the mysterious guise has stayed intact for so long. A designer who seems to have struck the perfect balance is Aimé Leon Dore founder, Teddy Santis. Conquering so much of the fashion world at a young age would lead many to exploit their fame and fortune by broadcasting their wealth and sharing images of themselves with the world renowned. Teddy's approach is slightly different, search his name on Google and sure there are some interviews and unlike Margiela, there are photographs too. Click on his Instagram and it is nothing more than a perfectly curated reel of highlights with no posts. His absent take on the online world only adds to the subsequent fascination that follows both him and his brand.
Take a scroll on social media and prepare to be bombarded by self-made celebrities who profit entirely off of their personal image. The ability to make a career out of becoming recogniseable to the masses, has proven to attract many to the ever growing influencer culture. It seems that so long as you are savvy about social media marketing, even the most talentless of people can make it big. Despite its perfectly polished appearance, having the intense spotlight of the online world shining on you, can come with its difficulties. As the most mentally ill generation in recent history, Gen Z are sacrificing their privacy for the high cost of fame and fortune.
During the first lockdown of 2020, influencer culture hit its peak. Attention starved in isolation, we turned to the online world to remind ourselves that we still exist in something outside of our bedroom. However, two years on the novelty of our digital lives seems to have worn off and the rise of faceless creator pages has given a platform to the latest style experts. Faceless social accounts such as @samutaro and @undercoverosh have built a community around the content they share and can rack up thousands of likes on images of anything from a vintage Cartier watch to iconic celebrity polaroids. Their ability to build an audience and a lifestyle through images has gone on to translate into print magazines, clothing lines and podcasts. As anonymous creators, this gives a unique opportunity to post content to an audience without fear of rejection or the constant glare of 'cancel culture vultures' that so often deter creatives from sharing their work. Perhaps it is a fad that eventually dwindles away. It does, however, prove that image doesn't always build the perfect brand and that anonymity can be more desirable than fame. That some mystery provides longevity and something for the viewer to continue searching for.