Could Fendi collaborate with Marc Jacobs?
According to today's rumors, yes
Kim Jones loves collaborations - but most of all he loves to surprise. It is no coincidence, then, that rumors that have recently emerged want one of the brands he heads, Fendi may collaborate in September with Marc Jacobs with a show expected to be held in New York. In the relatively short time that Jones has been directing womanswear, haute couture, and fur collections, Fendi has embarked on more collaborations than ever before: with Versace last September and then, closely, with Kim Kardashian and her Skims. Now Jones may be reuniting with Marc Jacobs after their roughly two-year crossover, between 2011 and 2013, in which both designers directed Louis Vuitton's menswear and womenswear collections, respectively.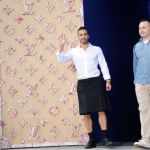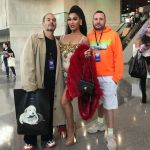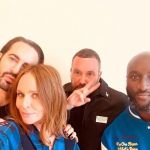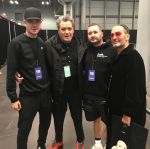 Incidentally, Marc Jacobs himself was one of the main proponents of the high-profile collaborations between Louis Vuitton and artists such as Stephen Sprouse, Comme des Garçons, Takashi Murakami, and Richard Prince among others. Now the two may be coming together for a collection that, if presented in New York, should help further push Fendi's presence in the increasingly important American market - the same market where the collaboration with Skims has been most successful and where the fashion mono's eyes are focusing. At the moment, neither brand or designer have commented on the news although an announcement is expected in the near future, probably after the summer fashion weeks.