The myth of Theseus in the collabo between Aries and Fila
Told by the shots of David Sims in Gibellina
Born from the fusion of their respective DNAs, the collabo between Aries and Fila creates a new emphasis on Italian style in classic references and attention to detail. Renamed Vela Nera (Black Sail), a tribute to the myth of Theseus and the Minotaur, but also to the famous Fila jacket created for Giovanni Soldini, the color black is the protagonist of the technical garments and the headwear. After defeating the Minotaur, Theseus forgot to hoist the white flag, leading his father to believe he was dead, throwing himself off a cliff out of desperation.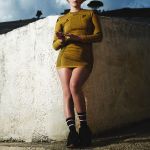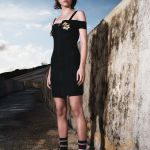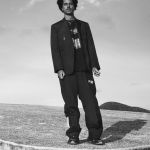 The collection reinterprets this myth in an irreverent way, a hybrid of unisex sportswear inspired by sailing, loose tailoring and nylon suits in which the essential and clean design is transfigured, in full Aries tradition, with a series of graphics that pay homage to the Greek myth and the nautical code, such as the semaphore flags, while the three-two prints are reminiscent of Greek marble.

The campaign images, shot by David Sims, harken back to mythological references, using the mysterious backdrop of Burri's Grande cretto in Gibellina, Sicily, as a scene capable of transporting a classic tale into today's world.