How much should an It Bag cost?
The backlash around Telfar's latest bag and the price increases of the big luxury houses
One of the most repeated phrases of recent weeks, which is going to define the historical moment that the fashion industry is going through, is 'price increase'. Inflation affects everyone and every type of product and is closely linked to the war in Ukraine: fragmented supply chain, the rising cost of raw materials and transport are among the main causes behind these increases. However, as The Cut reported a few days ago, the reactions are very different if these increases are announced by historic Maisons or emerging Black-owned brands.
On the one hand, we have Louis Vuitton, Chanel, and Hermès, fashion houses that have always made scarcity one of the strengths (as well as one of the main values) of their brand and their storytelling, for whom raising prices is an infallible method to make their products even more exclusive, accessible to an even more restricted and selected group of people. To give some numbers, the iconic Lady Dior bag, in its smallest size, has seen a 17% increase in price, going from $4800 to $5400. Today a leather wallet from Celine costs $1186, last year it cost $853. Chanel, for its part, has implemented an annual price increase program, focusing mainly on classic items such as the Chanel 2.55 bags.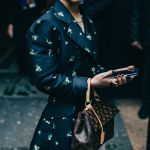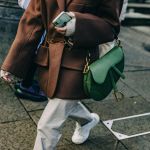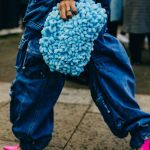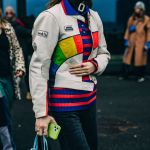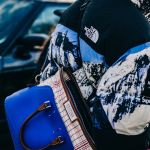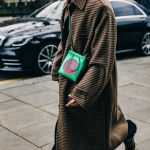 While all of these operations are greeted with a certain resignation, almost as if they were inevitable, despite the fact that, it should be remembered, none of the large luxury conglomerates are going through crises or dramatic moments - LVMH closed 2021 with a turnover of 64.2 billion euros - the same is not true for smaller brands, for which the increase in costs certainly has a more significant impact on production. In The Cut's article, Shelton Boyd-Griffith, fashion editor at Essence and PopSugar, argues that the criticism surrounding Telfar has been so intense because of the brand's claim to be an accessible brand, for anyone. «Consumers expect the mega labels to raise prices; it's part of their shtick. But when a brand's marketing is about not being too expensive, that can hit a nerve, even if it's still not that expensive relative to its competitors.»
One of the reasons behind Telfar's astounding success was the promise to make luxury democratic, a winning antithesis summed up in the goal of making exclusive products yet for everyone. The Shopping Bag, the best-known product from the brand founded by Telfar Clemens, is available in three different sizes and a wide variety of colors, in a price range that goes from 150$ to 257$. After being unveiled in mid-February, many were in disbelief to discover the price of the Circle Bag, the brand's latest creation, which is priced at $567. Given the structure of the bag, and the processes that are needed to make it, the manufacture of the latest Telfar It Bag is certainly more complicated and consequently more expensive, also because the brand doesn't rely on its own production facilities and the issues of supply chain and raw materials are even more pressing for an independent brand.
Having determined the practical reasons behind this price, the issue must also be addressed from another point of view, and that is whether a brand like Telfar, with its proclamations and with such a well-defined target, does not have the right to raise its prices, or at least to create a higher-end product, also with the aim of widening its user base, thus making a quality leap that would bring it closer to the luxury market. Given that Telfar's new It Bag costs less than Prada's or Fendi's latest handbags, it's worth bearing in mind that the shopping bags that have made Telfar famous are made of a vegan leather similar to the one used by Stella McCartney for her bags, whose prices, however, vary from 700$ to 2000$. It's clear that these two brands differ greatly in terms of target, reputation, and history, but it becomes clear that it's possible to charge less for a bag despite using high-quality materials.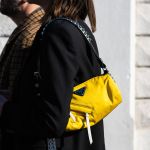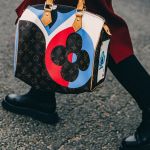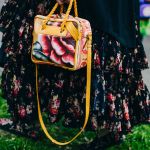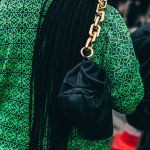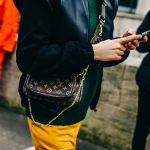 Before the juxtaposition of 'It', many of the handbags created by luxury fashion houses were configured as unique pieces, timeless classics, and true investment pieces that would accompany the buyer for a lifetime, even passing on to the next generation. Apart from rare cases, this mechanism - and this mentality - have completely broken down, the cycles have become faster and shorter and bags have become the epitomes of micro trends that last six months at most. Today every brand selects the season's bag, the one to push and promote only on the catwalk, but especially on social media, through massive influencer marketing campaigns aimed at creating a need and a desire that only a small percentage of the audience will be able to satisfy. Perhaps Telfar's vision was utopian, partly naive, but it's certainly winning, to the point of creating a loyal community, that might be willing to pay even a little more for a product of the brand.
«The runway is the dream, handbags and shoes are the goals, and makeup and fragrance are the reality», was Karl Lagerfeld's motto at the helm of Chanel in the 80s, and it seems like something has shifted. As written by Scarlett Newman on The Cut, «in the current era of consumption, especially as it pertains to high fashion, the idea of luxury is slowly drifting from the old-guard declaration of the past and becoming more fluid in its definitions. Luxury is relative, and luxury is arbitrary, leaving it to the individual to define.»