Abercrombie's new aesthetic is a $50 knitted polo shirt
Goodbye bare chest and sculpted abs
What's left today of the dimly lit Abercrombie & Fitch Co shops, the ripped boys at the entrances and the pervasive whiff of cologne in the malls? Unfortunately or fortunately nothing. After a drastic rebranding, the brand founded by David Abercrombie in 1892, which saw its greatest explosion in the late '90s and early 2000s to the point of dreaming at the beginning of 2014 of opening no less than 100 stores in China over the next ten years, has abandoned the anachronistic cool kid aesthetic to approach a much more current (and inflated) look. In fact, the $50 dollar good-guy polo shirts in different patterns and colours, which GQ defined as a must-have for every daily outfit and which at the same time are in the wake of the knitwear trend that has dominated the streets and catwalks throughout the season, openly clash with the brand's orientation of a few years ago, when former CEO Mike Jeffries defined Abercrombie's customers as "not overweight or unattractive high school kids".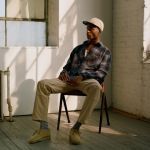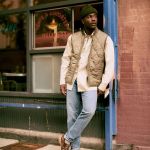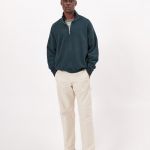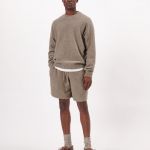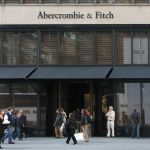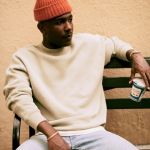 So today the brand that has sold kids around the world the dream of being a high school quarterback wearing a fast fashion jacket, after a period of accusations of sexism and a few body positivity campaigns that were completely out of place, seems to have finally found a new way forward. With the arrival of Fran Horowitz at the head of Abercrombie & Fitch Co - the company that also controls Hollister and Gilly Hicks - the brand has gone through a major restyling that embraces the New York aesthetic of the 90s already seen in Aimé Leon Dore's lookbooks and in any episode of Friends and Seinfeld. A change made possible by the arrival in 2015 of Aaron Levine, who moved to the role of Senior Vice President of Men's and Women's Design, completely changing the idea behind the brand in a rebranding that has more than one point of contact with Aimé Leon Dore and Teddy Santis.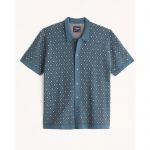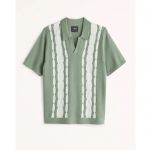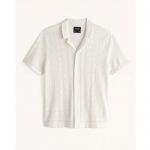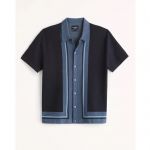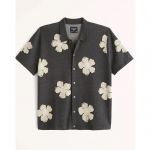 In a process of renewal of values as well as aesthetics, Abercrombie has emerged as a healthier and more trendy brand aimed at those entering adulthood and no longer at teenagers, a reflection of the growing spending power and changing desires of consumers. A simpler, more refined look that could be perfectly summed up in this very polo shirt.