What went down at Hogan's metaverse afterparty
A party at Decentraland with an exclusive soundtrack signed by Bob Sinclair
To celebrate its landing in the metaverse, as well as to showcase its first NFT collection designed by artists Silvio Rondelli, Yoann De Geetere, Linear, Vincent Ghiotti e Finn Berenbroek during Metaverse Fashion Week, Hogan held what is perhaps the biggest virtual party Decentraland has ever seen. Held over the weekend under the official name of "Hogan-X," the event featured the first dance competition in the history of the metaverse led by DJ-star Bob Sinclair and with a host of exclusive NFTs up for grabs, POAPs, special NFT badges that will testify to participation in the celebration. The excitement during the event was strong, as it was the first official brand party, with guest host, to take place in an open metaverse across all geographic distances and time zones.
Set in a large open space, decorated with lighted trees, hot air balloons and most importantly a vast dancefloor on which stood the screen from which users could follow Bob Sinclair's performance, Hogan's party at Decentraland marked a new turning point in the general public's accessibility to fashion. On the mere level of engagement, it's remarkable that a brand's global community is able to compete creatively (in this case with dance) during a new product release - something only the metaverse, with its unlimited spaces unbound by physics, could do.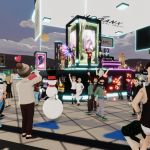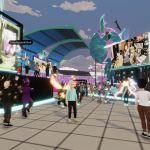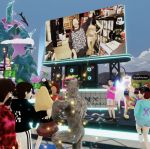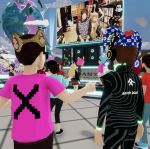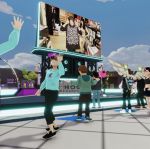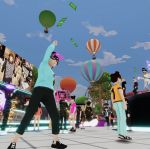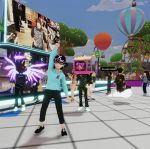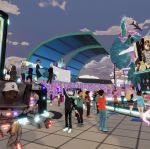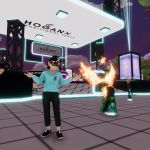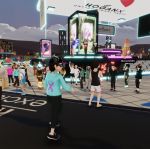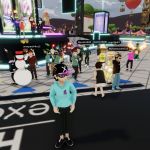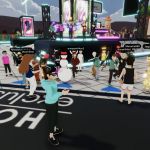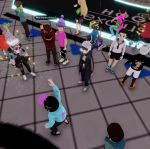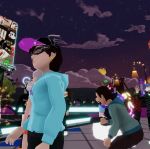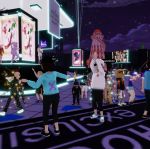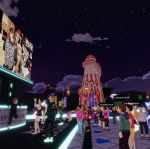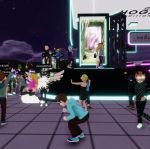 Another point of interest is the new plane of creativity that Hogan has shown can be applicable to events within the metaverse - namely the ability to create unique experiential spaces that users can interact with through their avatars. The process, at the intersection of architecture, event design, web development and landscaping creates a new category of communication between fashion and the public and, consequently, a new category of engagement.
Hogan's first NFT collection will be available on

exclusible.com

beginning April 3 at 20:00.