The new SS22 campaign by A|X Armani Exchange
Shot by Oliver Hadlee Pearch with the artistic direction of Carlos Nazario
In the new SS22 campaign, a strong sense of individuality binds the urban tribe of A|X Armani Exchange: diversity that unites in the freedom to express oneself, through gestures, clothes, attitudes. The new advertising campaign, shot in a graphic black and white by Oliver Hadlee Pearch, with the artistic direction and styling of Carlos Nazario, celebrates those who choose to explore style as a sign of their personality, with audacity and without filters.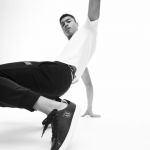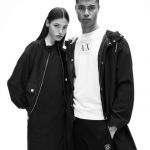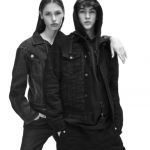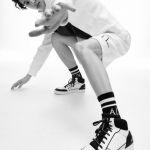 Portrayed alone or in small groups against a neutral background, models and tiktokers
India Rawsthorn
,
Anna Villemoes
,
Yuancen Xia
,
Daniel Millar
,
Desire Mia
,
Mathieu Simoneau
move, dance, run in front of the lens. Clothes, accessories, watches and glasses become instruments of a personal story, in which music is the fundamental link in a world made of connections, fun and joy.
as an element of union returns in the video that expands and completes the campaign, accompanied by the sounds of 'all his decisions', a song composed by Siberian DJ, producer, author and singer Nina Kraviz, which will be released on March 4 with her label трип .