The moments of the year according to the readers of nss magazine
From The Simpsons and Balenciaga to peace between Kanye and Drake, the moments of 2021 chosen by our readers
After people and items, the trilogy of rankings decided by nss magazine readers concludes with what is perhaps the most significant category of the last 365 days: moments. A bit like little flags, moments are those points on the 2021 calendar that we'll remember the longest: unexpected turning points or long-awaited events with the anxiety that they might disappoint us. Of course, only a few deserved their place in our ranking, but in the now ongoing intersection of fashion with other worlds, the five positions see outside influences, such as those of music and technology.
The first position, however, is always occupied by the absolute protagonist brand of 2021, Balenciaga, which with its unexpected collabo with The Simpsons presented during the last Paris Fashion Week has shown once again how Demna is able to surprise us, expanding the boundaries of fashion in a different and unexpected way. It is therefore no coincidence that Balenciaga also occupies the fifth position, this time with another epoch-making event such as the Haute Couture show, the first in over fifty years, proving the great ability of the brand to range between different realities and suggestions. Putting fashion aside for a moment, in second place we find the presentation of the Metaverse by Meta, Mark Zuckerberg's new creature that promises to become an integral part of our lives.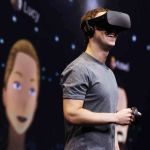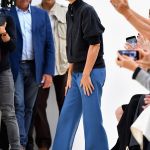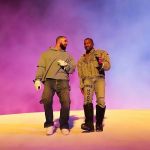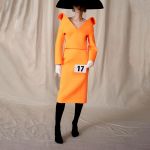 If the return of Phoebe Philo has managed to grab the third position despite being still largely shrouded in absolute mystery, the peace between Kanye West and Drake seems to have particularly touched the hearts of our readers, who have decided to put it in fourth position, giving the right tribute to one of the most exciting concerts of recent years. Between fashion, music and technology, 2021 has certainly been a year full of events that will remain in history: Balenciaga continued a glorious path started last year, while Meta traced the future with the Metaverse. In between, many other stories, big or small, that we were able to witness with the privilege of being able to say "I was there".