Items of the year according to the readers of nss magazine
From Prada's Pouch Gloves to Carhartt WIP's Lunch Bag , the releases of 2021 chosen by our readers
After discovering the five personalities of the year, we continue this journey in the Top 5 list chosen directly by the users of nss magazine with the most important items seen in these 365 days of fashion, technology and much more. Between cross-sector collabs, trend changes and changes of creative directors, 2021 in fashion has certainly been a year full of surprises in which the lowest common denominator seems to be the search for change. Contrary to the previous ranking, in which our readers' choices were clear-cut and delineated, on this occasion the answers were decidedly more varied, a sign of a year full of releases and items that caught your, and our, attention.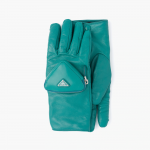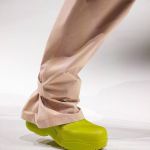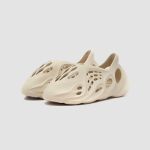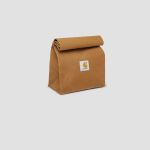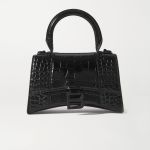 In the first two positions we find two items of those who were among the leading brands of the year: on the one hand Prada with its Pouch Gloves, the result of the co-direction signed by Miuccia Prada and Raf Simons, while in second place the Puddle Boots by Bottega Veneta are the perfect object to say goodbye to the now former creative director of the brand, Daniel Lee. Obviously there would be no year-end ranking without Kanye West, who puts his hand in the chart with the Yeezy Foam Runner, one of the silhouettes born from the collabo with adidas, which went from being "the black sheep" of the sneaker community to become one of the most popular releases of the year.
Fourth place for the Lunch Bag by Carhartt WIP, the accessory that we would all like to have even if few of us know how to really use it. To conclude, of course, could not miss an item of Balenciaga, which with its Hourglass closes in beauty a year full of items worthy of note (here no one has forgotten the Crocs Boots eh). Waiting to see what 2022 has in store for us, we can say goodbye to the year with one of the best rankings of the last year behind us, and hopefully for you in the closet as well, with the hope, of course, of being surprised again in 365 days.