The new Varsity Jacket by Benetton x Ghali
A limited edition item whose decorations recall the biography of the Milanese rapper
United Colors of Benetton has just presented its new G Varsity, produced in collaboration with Ghali, embroidered with patches and appliques that will remember the world and the life of the rapper of Milan. The new varsity will be the piece de résistance of the collaborative capsule United Colors of Ghali. The meanings of the individual patches will then be revealed to Ghali fans through his social channels from the words "Welcome to the Grand Boulevard" embroidered flush on the front, to the banner "Boulevard Story" on the back passing through the character Mister G, the inscription Sto Records and four platinum records embroidered in lurex thread.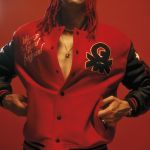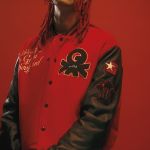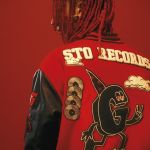 A special garment, therefore, that Ghali himself wore in the launch video of his new single, scheduled for June 23, and that from the 24th will be available only online in a limited edition of twenty-two pieces, signed by Ghali himself. With its symbolism, the new collaborative Varsity Jacket, together with the rest of the capsule that also includes t-shirts, joggers, hoodies and accessories, wants to be inspired by the values of integration and multiculturality that have always been part of benetton DNA.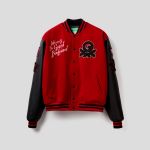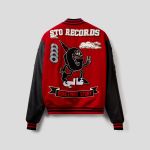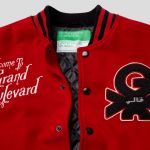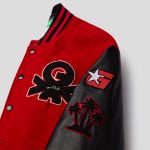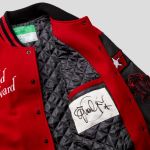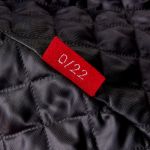 The G Varsity Jacket along with the entire United Colors of Ghali capsule will be available from September.