Milan Fashion Film Festival announces the best fashion films of 2020
The campaign "The Life And Times Of Mannequin Town" wins in the Italian category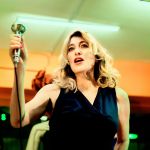 The Fashion Film Festival Milano, founded and directed by Costanza Cavalli Etro seven years ago, announced the line-up of the winners of this year's Digital Awards. 2020 was a turning point for fashion, in which videographic storytelling became a fundamental communication tool for brands and magazines that faced lockdown restrictions – it was also a moment of experimentation and exploration of new media and new codes, which opened up a broader creative field of play than any imagination. The 2021 edition of the Digital Awards was also an opportunity to make the event even more democratic, open and free for everyone and paid attention to the celebration of diversity, inclusivity and sustainability. The winners, announced today, are in short a varied overview of today's fashion scene and the various categories all represent together an overall portrait of creativity through which the contemporary luxury industry decides to tell itself.
The main Categories
The Best Italian Fashion Film award was assigned to Aspesi's campaign called The Life And Times Of Mannequin Town by Vincenzo Schioppa and produced by nss factory, which saw Valeria Bruni Tedeschi impersonate the only human presence in a city populated by mannequins - a short movie shot before the lockdwon but, thanks to it, dramatically timely. The international Best Fashion Film award went instead to Matteo Garrone with his video Le Mythe shot to present Dior's Couture collection. The Best Director award is by Jess Khol who explored the story of a group of drag queens and kings suffering from Down syndrome in Drag Syndrome. Pelo Lacio by Diane Russo wins the Best Documentary award while Zhongjin Zhang wins the Best Green Fashion Film for his essay on the use of fishskin as a sustainable material. The Best Experimental Fashion Film award goes instead to Zhegiang Zhang for his psychedelic Stories From A Twelfth-floor Hotel Room.
The "New" Categories
Ronana Mckenzie and Joy Yamusangie took home the Best New Director and Best New Fashion Film awards with WATA, shot in the context of a collaboration between Gucci and Garage Magazine, a film about a musical genre's journey from Africa to London. Brainwash by Paolo Forchetti and Miriam Gili wins in the Best New Designer/Brand category while the video Embodiment, directed by Ced Pakusevskiy for Barbara Bologna, wins doubly in the categories Best New Italian Fashion Film and Best New Italian Designer/Brand.
The technical categories
Once again it's Ronana Mckenzie and Joy Yamusangie's WATA who take home the Best Music award, while Matt Lambert's Gucci x SSENSE short wins for Best Styling. Silent Madness by Jordan Hemingway, shot for Mowalola, won Best Editing and Comfort Zone by Jordan Blady won Best Photography.