What will be the consequences of Russian sanctions on Italian fashion?
Possible scenarios after the Swift circuit breaker
A few days ago, as Milan Fashion Week was getting underway, Vladimir Putin ordered an attack on Ukraine, leaving the industry shaken by the news and the city the stage for several protests in support of the beleaguered country, even outside the fashion show venues. For now, the measures taken by the State leadership have been limited to a strict package of financial sanctions, the toughest ever seen, including the blocking of the Swift circuit and measures directed at some Russian banks, including Sberbank and VTB. The focus of the measures has therefore been on financial services, the individual power of politicians and oligarchs, energy, transport, technology and diplomatic visas, with the aim of limiting the Russian government's possibilities of self-financing. But, although the fashion industry was not the direct subject of discussion, as the fall/winter 2022 collections paraded down the catwalks in Milan, Italian luxury executives and much of the fashion industry wondered how and how much the economic measures taken might affect the industry's economy.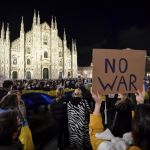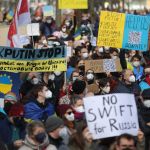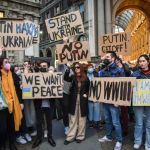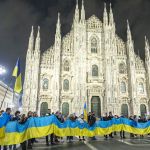 According to Confindustria, Russia accounted for 2.7% of Italian exports in 2014, the year of the first sanctions for the annexation of Crimea, the decrease in the weight of the Russian market, as a direct result of those sanctions, has affected several sectors, such as clothing, which accounts for 7.3% of the total with a drop of 3.8% compared to pre-2014, and leather goods now accounts for 4.6%, down 1.7%. However, according to the National Chamber of Fashion, Italy sells about 1.2 billion euros in luxury goods to Russia each year, involving more than 11,000 companies, and the oligarchs are famous clients of Italian and French fashion houses. In an interview reported by Vogue Business, Julien Martinet, founder of law firm Swift Litigation, revealed that «Excluding Russian banks won't have an impact on (credit card) payments in stores, but it will have an impact on international wiring, meaning it will be more difficult for brands to pay their suppliers and partners and vice versa.» Also according to Martinet, it will be complicated for Russian companies to do business in euros, pounds or dollars, and established brands are unlikely to resort to alternative payments such as cash or cryptocurrency due to compliance issues. A weak Russian ruble could also eat into the profit margins of products sold in Russia, unless brands decide to raise prices. The flow of luxury goods from Italy and France to Russia continues, although financial transactions to pay for them will become increasingly complicated.
Despite the huge financial interests at stake with Russia, the leaders of Italian fashion companies have taken strong positions regarding the conflict. Missoni's president Angela Missoni, as reported by WWD, has openly declared her support for Ukraine, despite the losses that the conflict could cause to Italian companies: «We represent all fashion brands and we have not done any kind of lobbying - the government will decide the measures to be taken and we will respect them and adapt to whatever restrictions are decided.» Carlo Capasa, president of the Fashion Chamber, reiterated that «in this moment what matters is people's lives and peace. On the contrary, we hope that the message that fashion launches on peace, coexistence, inclusiveness and social sustainability will break through.» Giorgio Armani on Sunday decided to hold his brand's fashion show without a soundtrack «as a sign of respect for the ongoing tragedy,» while Nicolas Girotto, CEO of Bally said, «we are caught in a whirlwind and are concerned for our team members who have relatives in the region.» While refusing to provide any financial information on business in Russia as the leader of a public company, Gildo Zegna, president and CEO of the Zegna Group, echoed Capasa's words: «I agree with the president's position. It will not be an easy situation, but if we are united, we will get out of it, but it is too early to venture any predictions.» Simona Clemenza, CEO of Aspesi, said that Russia is not one of the main markets for the brand, which is stronger in Asia and Europe, but she expects the impact of sanctions to be felt across the board: «they are a price we will all have to pay.»