Dior's Modern Tailoring capsule collection
Modern formalwear according to Kim Jones
You might still hear Karl Lagerfeld chastising us with his acidic words on the sweatpants: "You lost control of your life so you bought some sweatpants," he said. But this year we all sorta kind of have a lost it, and in reaction to the pandemic of sweatpants and pyjamas that took over 2020, Dior's Kim Jones conceived his idea of office clothing with the Modern Tailoring capsule. As the same name says, it's all about tailoring, therefore no logos, no graphics and a single, remote mention of streetwear with the combination of suit and B27 sneakers.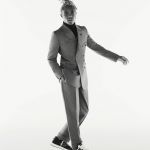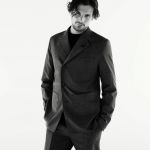 The line includes three jackets and three trousers, each available in three different fabrics. The best is definitely the double-breasted jacket with the cross strap – a magnificent balance of old school elegance and modern details. The second model jacket is more relaxed and inspired by workwear while the third resembles the shapes of a Harrington Jacket. Just in homage to the modern and active vibe that Jones wanted to infuse into the collection, the trousers also include a chino and a pair that imitates joggers.
Dior's Modern Tailoring capsule will be available starting today on the brand's official website.