5 Fall trends from the FW20 Menswear shows
What are we going to wear in the upcoming months?
Summer isn't officially over yet, but it's never too early to think about the winter wardrobe. The FW20 Menswear fashion shows were among the last ones presented before the health emergency - and made it very clear what will be the trends for next season, starting with a general abandonment of sneakers and streetwear, in favour instead of a return to formal clothing, yet not too classic.
nss magazine has selected 5 trends that will dominate men's clothing when the season gets colder.
Oversized Tailoring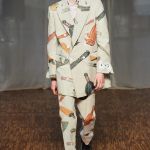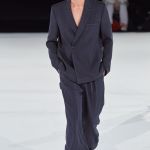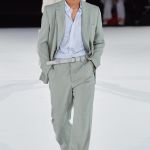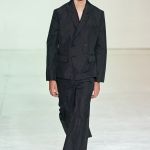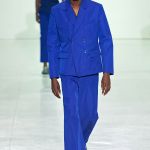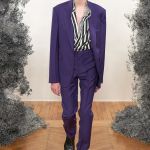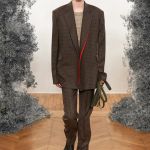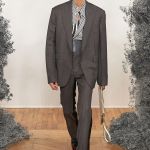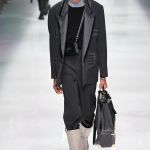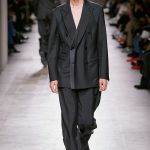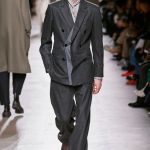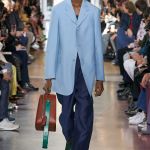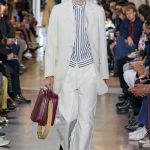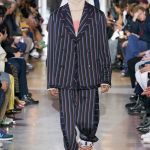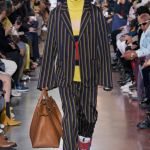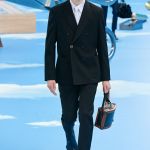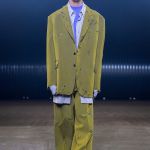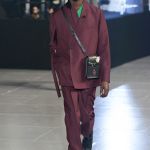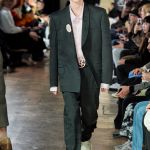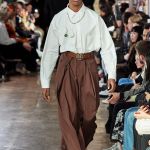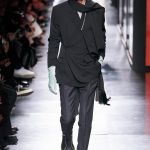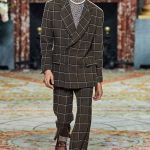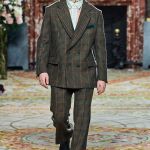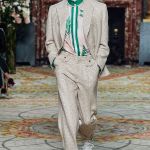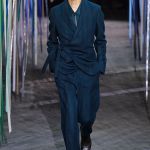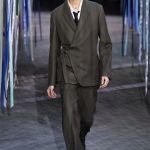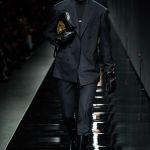 We've been talking about a new kind of men's suit for a few seasons now, but it's with the FW20 fashion shows that it has become a trend. From Zegna to Givenchy, including big brands such as Jacquemus, Louis Vuitton, Fendi and Valentino, as well as more niche designers such as Martine Serre and Casablanca, men's tailoring is experiencing a glorious return: whether it's just jackets, trousers or suits, the oversize trend has taken over traditional tailoring and revolutionized the shapes of the classic men's suit, reinventing it in a more streetwear key.
Knitwear, Cardigans & Sweater Vests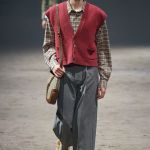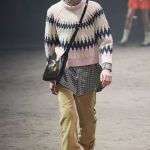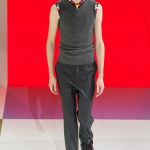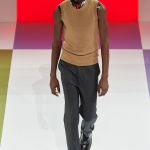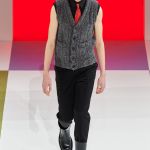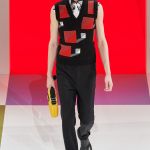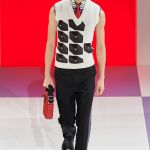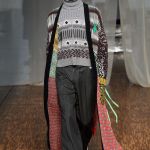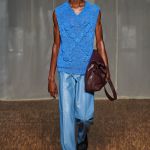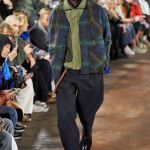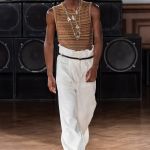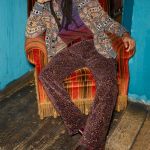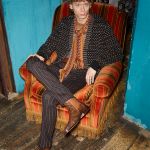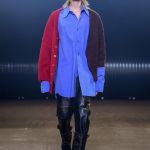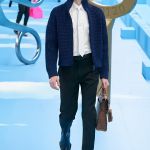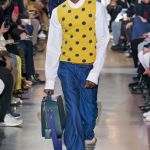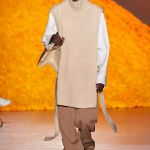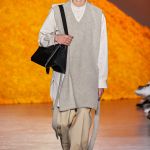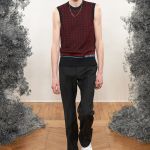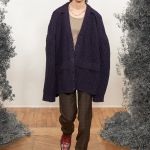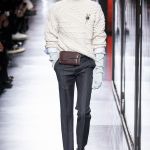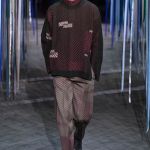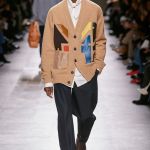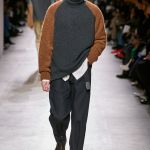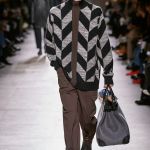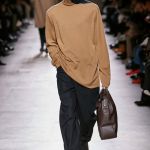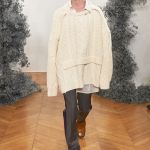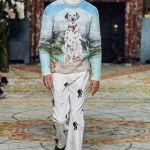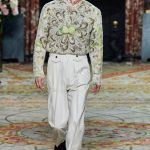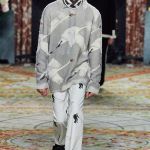 In the wake of a trend that is recovering "home-made" knitwear, this winter two items that have long been snubbed by streetwear and new generations regain their dignity: the sweater vest, which thanks to stars like Harry Styles, Bella Hadid and Tyler, The Creator (and above all thanks to Prada) is again a must-have of Millennials and Generation Z, but above all the cardigan, which just like tailoring is reinvented in oversized proportions and is worn in a casual way, almost as a coat. Needless to say, the credit goes especially to Gucci.
Check Patterns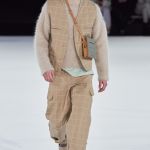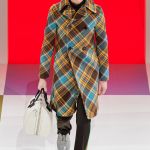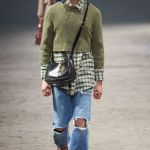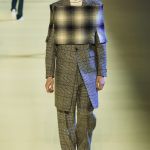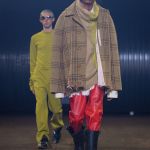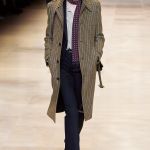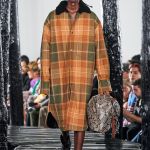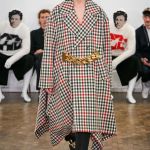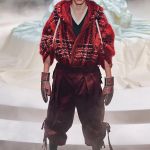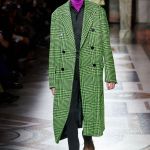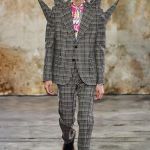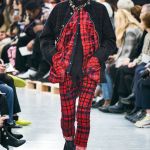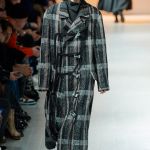 A great classic came back last season, the check patterns. The reason why this type of design continues to be reproduced is simple: the plaid pattern is one of the most versatile for men's clothing. It can be offered in rock/grunge version as did Gucci, Undercover and Yohji Yamamoto; it can be made minimal in a clean grid design as in versions of Jacquemus and JW Anderson; or it can be read in a maximalist sense as an outerwear decoration - a more classic type of option followed by Prada, Raf Simons, Berluti and Marni among others. There are exceptions: Celine declined the trend in a micro-check coat, Chitose Abe of sacai instead preferred a more futuristic remix while Walter van Beirendonck opted for the upheaval of the classic men's suit.
Corduroy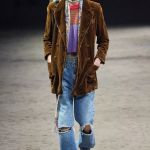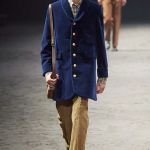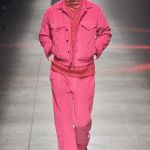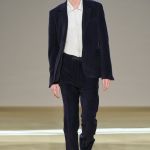 A fabric that has always been appreciated and used by streetwear brands for winter pieces - as well as the fabric chosen for the latest collaboration between Stussy and Birkenstock - this season corduroy is once again the protagonist. It steals the show at Gucci, where Alessandro Michele's 70s inspiration couldn't but include it while designing wide trousers and long blazers, but also at MSGM where the twist is more sporty. Finally, Miuccia Prada reminds us how elegant corduroy can be, especially if in shades of brown, and even more if used on a perfectly cut coat.
Crossbody Bags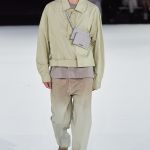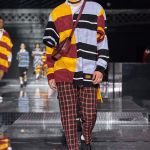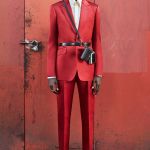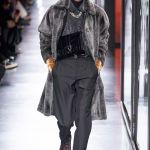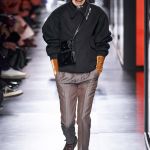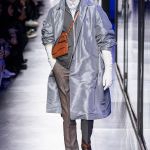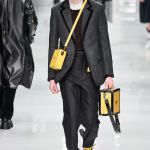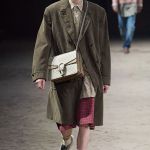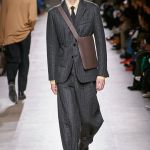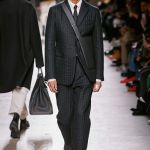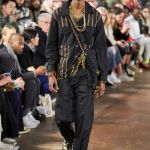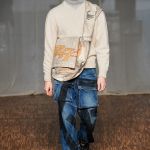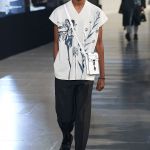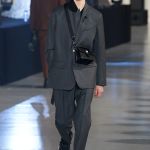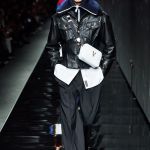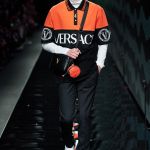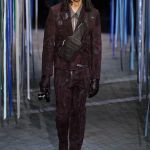 If 2019 was the year of the waist bag, beloved by streetwear lovers, the must-have menswear accessory this year will be the Crossbody Bag, a cooler version of the much-hated men's shoulder bag. First relaunched by Jacquemus, today it is one of the most gender fluid accessories par excellence and confirms the evolution trend of the men's bag that for some years now has brought it back to the center of the collections of many designers. In addition to the best known by Jacquemus, Dior and Valentino, take a look to the new proposals by Hermès (a timeless classic) and Zegna.