Are barefoot shoes having a comeback?
After Balenciaga's last show, the original Vibram FiveFingers are back on the radar
During the last Paris Fashion Week FW20, Balenciaga brought shoes very similar to the Vibram FiveFingers – a shoe model introduced by the Italian brand in 2004 and originally conceived by Robert Fliri in 1999. The barefoot shoes seen at the Balenciaga show are the latest stage in a journey that has led technical, highly performative products, designed for the hiking to get closer and closer to the world of fashion, as happened also for Arc'teryx, that Virgil Abloh took from the forests and mountains of British Columbia to his Off-White™ show. If for Arc'teryx the transition was immediate, the same cannot be said of the FiveFingers – shoes that enjoy a certain cult status but are still considered to be the preserve of individuals more interested in the new age practice of barefooting or athletics than fashion.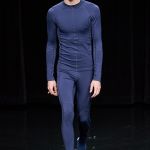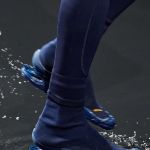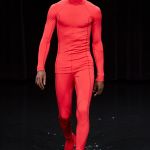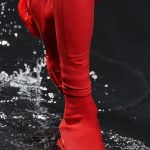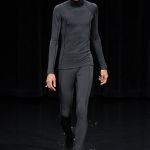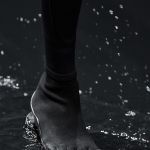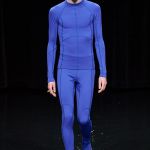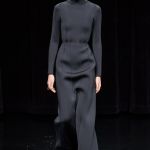 It's natural to wonder what the barefoot shoes par excellence, used by Cristiano Ronaldo himself for his athetlic preparation, have to do with a Paris fashion week show. The presence of pseudo-FiveFingers in Balenciaga's FW20 collection squares perfectly with the myth surrounding Vibram's original model: Demna Gvasalia has built her fame on the aestheticization of what society considers "bad taste" celebrating and parodying together the grotesque banality of everyday life with the intention of zeroing the distances between aesthetics and different styles and creating a wider and more fluid mixture of different codes. Perhaps most of all that has tied the FiveFingers to the Balenciaga show this season is the talk about the relationship between man and nature. Here's how Vibra's head of soles, Tyler Allen, explained to Digital Trends the concept behind the FiveFingers:
"Your feet are so complex. It's 33 joints in each foot. There are hundreds of ligaments and muscles and tendons. A quarter of your bones are in your feet. So we have really, really complex feet that work really well for our anatomy and our bodies. When we mask that and we put lots of cushioning and all sorts of stuff, you take a lot of that away. [...] Your feet give you so much information. On how to stand. On how to run. On how to walk. All that stuff. Ideally, we would (recommend) you go barefoot as much as you can in life".
It's no coincidence that the FiveFingers have become over time recommended shoes for athletic preparation, so much so that over the years both adidas and Fila have produced their own version, called AdipureTrainers and Skele-toe respectively.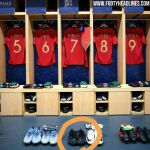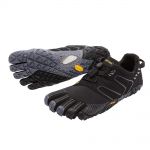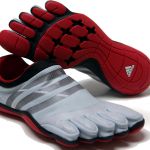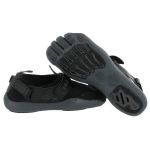 Now, the relationship that binds Vibram to fashion goes back to 2011, with the collaboration between rag & Bone and Timberland. Both in this and on all subsequent occasions when a brand employed the technical soles produced by the Italian company, the Vibram component was relegated to the "technical" side of the shoe, its materials and its construction. Only visvim sensed its aesthetic potential when, again in 2011, he created Virgil Cap Okie-Folk Boots whose Vibram Carrarmato sole became a distinctive element of the silhouette and not only a technical part – a concept that Matthew Williams will reinterpret eight years later in the SS19 of Alyx whose shoes had removable soles, emancipating the brand's products from the status of "technical component" and giving it a new degree of aesthetic autonomy. The recent rediscovery of Vibram was due to the recent trend of techwear that placed an emphasis on the performance of clothing, elevating to aesthetics that technical component that until then had not received the recognition it deserved. Demna Gvasalia's barefoot shoe, as well as the very recent collaboration with Vibram in Suicoke's SS20 collection, represents the final stage of that process in which technical and aesthetic components have become one.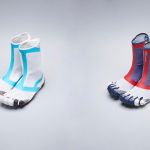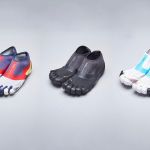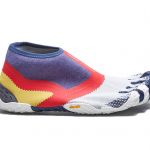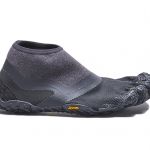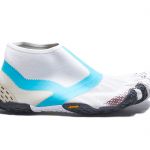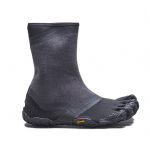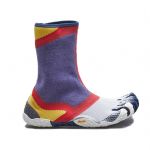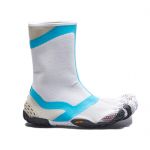 However, we are still a long way from the entry of a shoe as particular as the FiveFingers into the mainstream of culture. They are still considered extravagant footwear and inspire a vague sense of cringe when you see them around. But it's certainly not excluded that one day they will be accepted by the public as something normal. As with sneakers, which in the 1960s it was unthinkable to wear outside the gym, even for barefoot shoes the time will come. Balenciaga only anticipated it.