Tyler, The Creator teased the collaboration between Golf Wang and Lacoste
During the French Open
June 8th. Roland Garros. Sitting in the stands, among the many tennis fans watching the victory of Rafael Nadal, there was also Tyler, The Creator. The artist has diverted attention from the champion with two of his outfits that seem to anticipate an imminent collaboration between his brand, Golf Wang, and Lacoste. The rapper, in fact, wore a pink and white long-sleeved two-tone polo shirt enriched by the classic Lacoste logo with the word GOLF in white inside and a velvet cardigan in the same shades.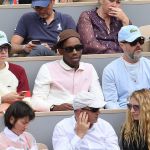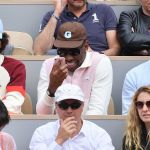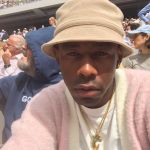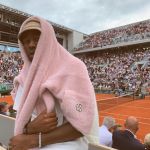 During the same weekend's performance at the Versailles Electro, Tyler also showed off a green coach jacket and a jacket characterized by the crocodile on the back and the words GOLF le Fleur around it. Sarah Andelman from Colette was the first to share Tyler's photo on her Instagram account. Stay tuned to nss for more information on the Golf Wang x Lacoste collection.
Stay tuned on nss magazine for all the updates on the Golf Wang x Lacoste collection.