The Octopus Brand x Australian collection
'Disorder On The Court!' represents the encounter between streetwear and tennis
Streetwear meets tennis.
Disorder On The Court! represents, in fact, the blending between Octopus Brand, a label synonymous with streetwear, born in Milan in 2006, and Australian, the brand symbol of the tennis and sportswear aesthetic founded in 1956. The iconic tentacles that decorate Octopus's pieces intertwine with the famous Australian kangaroo logo.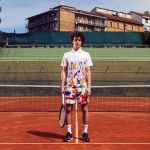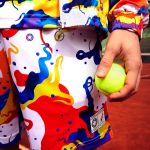 The collection is made up of
3 different kits
– each composed of a Tracksuit, Trackpants, Polo Shirt, T-Shirt, Shorts and Socks – that will be released in 3 separate drops from May onwards. The first kit is the
Camo White
: iconic Octopus Brand camo in a special faded version that features orange, blue, purple and yellow tones. The second kit,
Heritage
, brings back an Australian design from the '80s on a strictly white background, layered over with the classic Octopus Brand tentacles (available from December). The third kit,
Camo Black
, is the black variant of the first kit, which shows off the orange, blue, purple and yellow even more (available from mid-2020).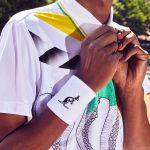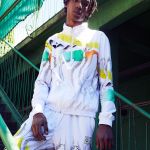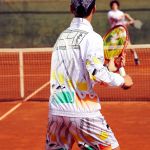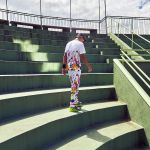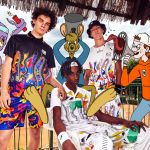 The entire collection will be presented at the 2019 Italian Open at the Foro Italico in Rome, Italy's most important tennis competition. The close relationship with the tennis world is furthermore highlighted in the lookbook shot by Edward Scheller which sees as protagonists two young up-and-coming Italian tennis players: Giulio Perego and Filippo Speziali. Some images, set at the Circolo Bonacossa in Milan, have been illustrated by Marcello Mosca, who created the disorder monsters that give the collection its name, Disorder on the Court!.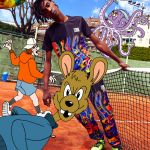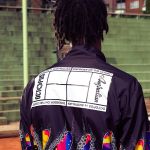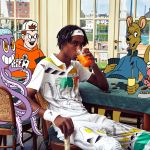 The first kit, Camo White, is now available on the Octopus Brand and Australian online stores, as well as at the Foro Italico during the Italian Open.