nss G-Club Muse: Tonne Goodman
A new book retraces the incredible career of the former Vogue USA fashion director
Although not everyone knows her name, Tonne Goodman is definitely one of the most elegant and influential women in the fashion world. She appears always one step behind Anna Wintour or Grace Coddington, immediately recognizable thanks to her uniform: white jeans and black or navy blue sweaters. After almost twenty years as fashion director of Vogue America, last year she left the magazine to become a contributing editor. A few days ago Goodman published Point of View: Four Decades of Defining Style, a sort of a photobiography about her long career including several anecdotes from her private life such her Dutch sailor lover or when photographer Mario Testino drove her in his Fiat Cinquecento to the hospital. The book gives a chance to discover one of the most discreet and interesting names in fashion.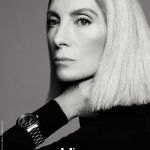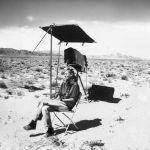 The love for art and beauty are in her family DNA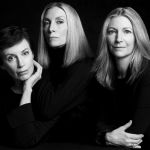 Goodman's first aesthetic influences were her parents. Her father, Edmund Goodman, was a charming surgeon and her mother was the artist Marian Powers. According to photographer Alfred Eisenstaedt, author of the famous photo of the kiss in Times Square, they were the most beautiful couple in New York. Tonne, her two sisters and her brother, grew up on the Upper East Side, spending their childhood visiting the Museum of Modern Art or the Metropolitan Museum, the New York City Ballet, going to theatres and to Ike and Tina Turner concerts or listening to their parents talking with friends, people like writer Roald Dahl, actress Patricia Neal or heiress Gloria Vanderbilt. This cultural education had a huge impact on the lives of Goodman's kids: Tonne worked in the world of fashion, Ed in design, Stacy, an expert in pre-Columbian art, is a senior consultant at Sotheby's, while Wendy is a design editor for the New York Magazine.
She worked as a model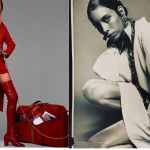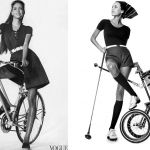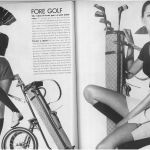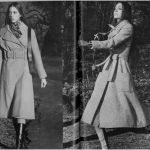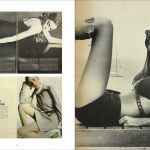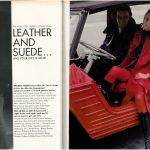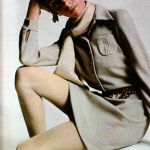 She started modelling when she was 15 years old thanks to Leo Lerman, a family friend and editor of Mademoiselle magazine, but her great chance came later. When Tonne was almost 18 years old Diana Vreeland, fashion icon and then editor-in-chief of Vogue US, met the girl outside a lift and boosted her career. In a note to her staff she wrote:
Please do not fail with this girl- though she is not pretty- she pulls together perfect bones and proportion in an aristo-creative manner.
Recalling that period as Youthquake girl, Goodman told:
It was wonderful because I worked with some of the great photographers of the time. I worked with Richard Avedon and I worked with Irving Penn and Bert Stern. But I was not a good model. I was self-conscious, I was shy. To be a model you really have to own yourself and be able to project that. At that point, that wasn't where I was. So it didn't last.
Tonne referenced a photograph Penn took of her in 1971 as inspiration for a 2002 shoot with photographer Steven Meisel and model Carmen Kass.
Diana Vreeland was her mentor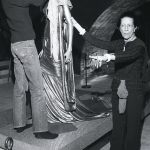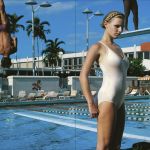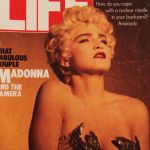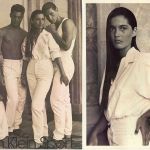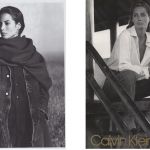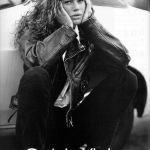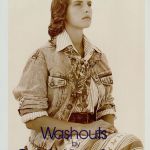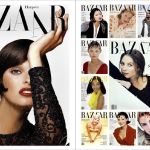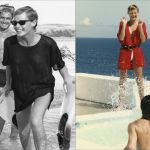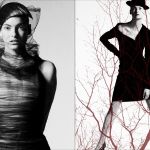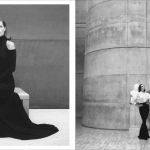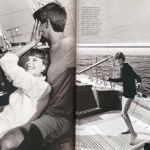 Diana Vreeland was a key figure in Tonne's career. She was one of the first to believe in her potential as a model and, while Goodman worked as her assistant on the exhibitions Romantic and Glamorous Hollywood and The Glory of Russian Costume at the Metropolitan Museum's Costume Institute, she taught her "the significance of excellence, commitment, and magic". Later Carrie Donovan, fashion editor of the New York Times Magazine, hired her as a fashion reporter. Her first assignment was with Helmut Newton for a series of shots set in the Olympic swimming pool at the University of Miami. From there she moved on to work with Life Magazine and, in 1987, she was hired as vice president of advertising by Calvin Klein. During this period she joined Bruce Weber and Richard Avedon for the Eternity advertising campaign. Five years later, Tonne started a new adventure at Harper's Bazaar.
She contributed to one of the most popular shots of the '90s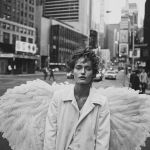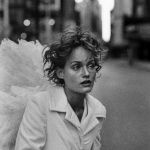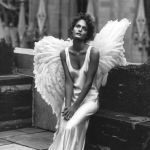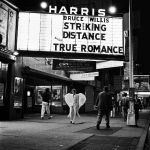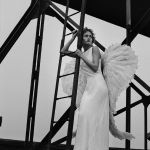 Amber Valletta's black and white image wearing a white menswear suit and a pair of angel wings is one of the most popular Instagram posts to this day. In 1993 the beautiful supermodel was shot in Times Square, New York, for a photo shoot for the December issue of Harper's Bazaar USA inspired by Wim Wenders's iconic movie Wings of desire. Peter Lindbergh was the photographer and the stylist was Tonne Goodman.
She has masterminded hundreds of covers for Vogue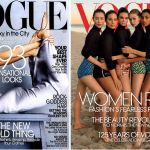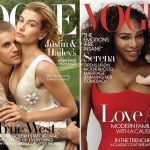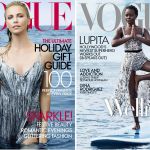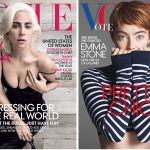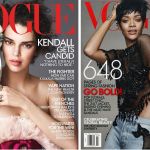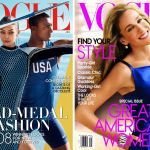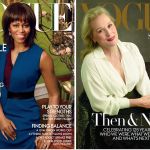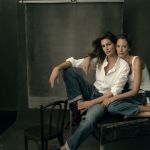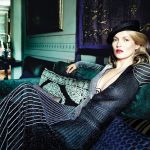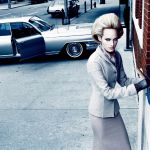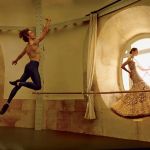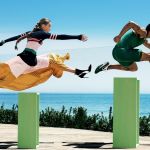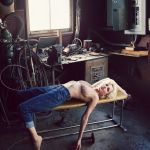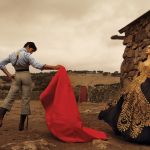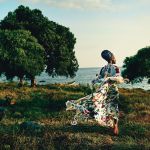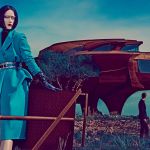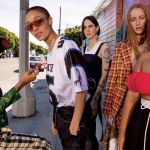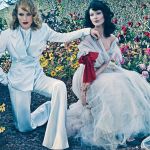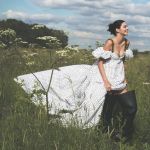 Tonne landed at Vogue in 1999 and worked there until 2018. During this period as a fashion director she created over 180 covers and many editorials, with names such as Christy Turlington ushering in the era of wellness by doing bow pose in diamonds and silk slip to the group of models celebrating the beauty of diversity. Her portfolio includes Michelle Obama, shot with her toned arms in the foreground, more laidback than a First Lady had ever been seen before; Lady Gaga almost without makeup; Beyoncé with a wreath of flowers; Charlize Theron in the sea; Lupita Nyong'o on a surfboard; Gigi Hadid in athletic version; Justin Bieber and Hailey Baldwin newly-weds and many others. All these shoots shared a twist that stylist Paul Cavaco has described as "like everydayness turned into something covetable". While Grace Coddington embodies the dreamlike, visionary side of Vogue and Camilla Nickerson the most experimental, Goodman prefers classic and clean subjects, focusing on the "practical woman" as she herself said.
She always dresses the same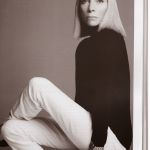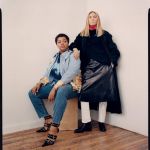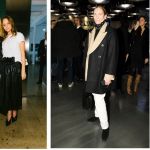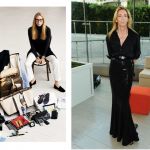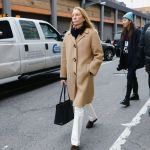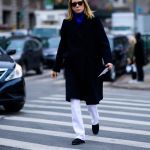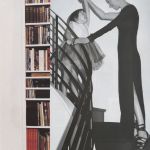 Tonne has a signature look. The stylist always wears the same style of clothes: white (occasionally black) straight leg jeans, Levi's 511 or J Brand, turtleneck black sweater or shirt, Italian loafers and a silk Charvet scarf. She was given her first one in 1973 by her friend Nicky Vreeland, Diana Vreeland's nephew. Her style includes a jacket by Dries Van Noten, her favourite brand, and no makeup. She doesn't remember the origin of this outfit, but she chose it because
I just felt it worked and could take me into every kind of situation that I would run into in the course of a day and they could change rapidly - you could be on the set, then you'd have a cocktail and then put the kids to bed... it was just very versatile.