The latest Avanope capsule collection pays homage to the film 'Ken Park'
The Larry Clark directed cult movie was banned in many countries
For her latest project, the 25-year-old Australian Ava Nirui, better known as Avanope, drew inspiration from a movie that left a mark on her teenage years, Ken Park.
Avanope, who has a huge following on Instagram, is the designer revisiting the most iconic fashion logos, reinventing and completely changing them. She started her career at Vans, later collaborating with Nike, Opening Ceremony and above all Marc Jacobs, who tapped her for two coveted collaborative projects. Ava is currently digital editor for Helmut Lang.
For her latest capsule collection, Ava joined forces with Larry Clark, legendary photographer and director, author of Kids and Ken Park. The 2003 movie follows the stories of four teenagers from Visalia, California. The film opens with the suicide of one of them, Ken, who decides to take his own life at the skate park he was used to go to with his friends, taping the act with a camera. The movie goes on following the stories and the issues of the other kids, between dysfunctional relationships, episodes of violence, first sexual experiences and inappropriate affairs. Clark gave life to a raw, unfiltered and graphic piece of art, so explicit that it was often criticised. The movie was in fact banned in Australia, where Ava grew up.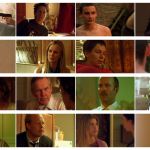 This censorship sparked national outrage, resulting in protests and illegal screenings outside the town hall near my house which were immediately shut down by police. Luckily, my friend had a pirated copy of the film that we watched secretly in her parent's basement. I remember immediately relating to the themes of family dysfunction and confusion surrounding identity, as I was grappling with these issues during my pre-teen years. It was the first time cinema caused me to feel like I wasn't alone, and I'm so thankful to Larry Clark for making this film.
The capsule collection consists of hoodies, T-shirts and posters featuring iconic scenes from the cult movie. Every item remembers a controversial or particularly important moment of the film, from the sex scene between Shawn and his girlfriend's mum, the group orgy at the end of the film, to the suicide during the opening credits.
The film is so culturally relevant, it shouldn't be forgotten.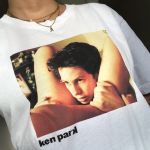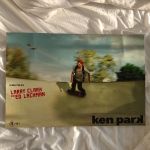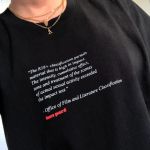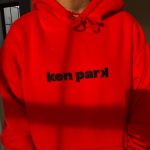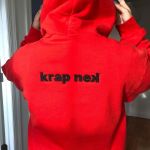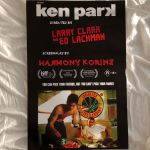 The limited edition capsule collection Ava Nirui x Larry Clark is available from today here.