Childrenswear is increasingly contemporary
The revenge of a sector neglected for years by haute couture
In 1994, Karl Lagerfeld showed Claudia Schiffer in a children's T-shirt under a Chanel suit. At that time, the childrenswear market was almost unknown to the big brands, but for several years now it has become attractive to more and more high-profile fashion houses. Previously it relied only on traditional brands, which designed garments that were detached from the contemporary and not very sophisticated in terms of fabrics and lines. If haute couture companies took a late interest in children's wear, even the most influential magazines and journals did not deal with the subject for a long time. Marni, Gucci, Fendi, but also Lanvin and Dolce & Gabbana, among others, have only opened specialized divisions on children's fashion since 2010; after the first children's fashion week in London in 2013, Balenciaga, Givenchy and Karl Lagerfeld, among many others, also entered the market. Although it cannot of course be compared to adult fashion, the children's fashion sector is working today, despite initial scepticism: for example, Burberry's Kids section, created in 2001, was invoicing around 4% of the brand's total sales just over ten years after its implementation. In 2018, on average, children's wear accounted for 10% of the brands' total revenue, and two years later the sector has not been affected as much as the fashion-adult pandemic. Today, children's wear is less and less timeless, thanks in large part to the Internet and a change in mentality on the part of parents.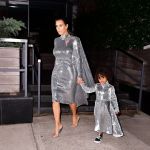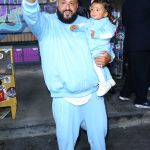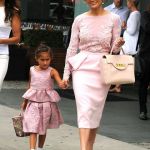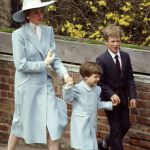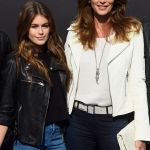 In this expanding scene, independent and more experimental labels are also finding their place, with a focus on ecological and social sustainability as well as gender issues. These niche labels, sometimes founded by parents themselves, often supplement their collections with gifts, books and design products or cosmetics for children. The Pitti Bimbo website, which organizes one of the world's most important trade fairs for children's clothing, has a section dedicated to pioneering and research-based labels active on the market, many of which come from Northern Europe. However, producing children's clothes is particularly complex: there are many sizes, they are difficult to group (unlike those of adults) and are less standardized, because children have very different physicalities. There is also the issue of safety, which has very strict regulations: for example, some types of dyes permitted for adult clothes are not permitted for children's clothes. These difficulties have led many big brands to rely on the historical companies in the sector under licence. Working in this way is beneficial to both parties: on the one hand, it allows high-fashion brands to go into production by relying on those who have lived this field for a long time and know it in detail; on the other hand, it helps traditional companies to keep up-to-date, counting on continuous collaboration with more structured realities.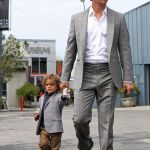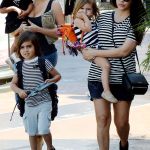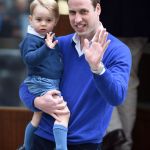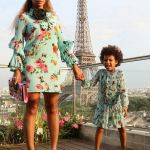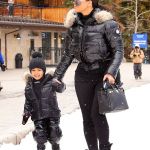 The know-how of traditional companies is fundamental, especially since fashion houses often choose to readapt the seasonal collections for adults to those for children. This is perhaps the most important feature of contemporary children's clothing, and stems from the so-called 'mini-me', i.e. the choice to dress children in the same clothes as their parents. Very popular on social media, it has been promoted by celebrities such as Kim Kardashian, Beyoncé and Victoria Beckham with their respective daughters. The big brands, including Balenciaga, have chosen to ride this trend when designing their products, simplifying shapes and prints where necessary, but without deviating too much from the lines already designed for adults. In children's fashion, what continues to cause discussion is cost: individual garments, accessories and luxury shoes for children are sold for figures in the region of several hundred euros; then there are cases such as that of Dior, which since 2013 has been offering its haute couture line even for the little ones, making clothes that can be worth over 10 thousand euros. What probably works best in this market is the so-called 'my first', i.e. the gift for birth, where it has been noted that even the more generalist public resorts to the products of the big fashion houses for the occasion - more as a reminder of the child's childhood (trainers in fact are very popular and almost become collector's items). As Business of Fashion wrote, no one in the industry believed that children's fashion would be a business, instead small and big brands have managed to build a sustainable market for themselves.