A trip to Marc Jacobs x Avanope LA concept store
'Heaven' is the latest spot to buy collab T-shirts, furniture and archive pieces
Planted on Los Angeles's Fairfax Avenue, walking distance from storefronts such as Supreme, Aape, and Tyler, the Creator's GOLF sits Marc Jacobs x Avanope's concept store Heaven. Appropriately named, the inventory (and pricepoint) certainly gives the style and price-conscious shopper a place to elevate their wardrobe and homes! With inventory spanning from Mowalola and Cactus Plant Flea Market collab t-shirts, archive Marc Jacobs pieces, to logo rugs and table books, there is certainly something for everybody. Particularly eye-catching is the Heaven logo. A Siamese twin bear is featured throughout the Heaven merch, ranging in brightly hued polo shirts, wine-red iridescent shorts, fun, contrasting logo t-shirts, tote bags, and more!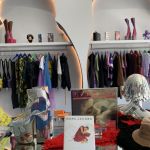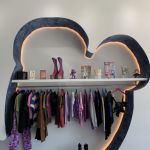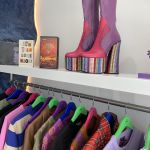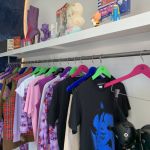 The young, extremely chill staff complement the store and vibe of Fairfax. They embody that kind of androgynous, gender-bending, Marc Jacobs grunge, where a guy is wearing a crop top, large jeans, spikey jewellery, Travis Scott Jordan 1's and eyeliner, is likely a spiritual, previously celibate, bisexual, and his current partner goes by the pronouns they/them, but only on weekends because, during the week, she/they work at a heteronormative Matcha cafe where her co-workers always forget their pronouns. One of the staff members is sporting a fierce pink hairdo and is dressed in extremely bright colors, but something about their demeanor and wicked smile tells you there's a darker side inside of the rainbow painted exterior. Her duality makes me question my thrifted 70's paisley button-up shirt and denim Levi's shorts...is my outfit flat?
A 20-something walks in with her cool LA mom, and asks for a blue hat that she saw an hour ago, but couldn't commit to at the time. "Oh babe, we sold that hat! Things go so fast here!" *tilts head, and pokes out bottom lip for a totally LA sad face*. "Damn! It's sold out online too! I should've got it earlier!", she laments. The associate responds "Yeah babe...sorry about that!". I notice she's wearing a silver sweater vest that is part of Heaven's collection...she's clearly a return shopper. She informs us she's on her way to stand in the ridiculous line outside of Supreme for the Emilio Pucci x Supreme drop. It's 4 pm and I'm certain the collection is almost all sold out because I heard two hypebeasts, ranting about how they couldn't get anything they wanted. It wasn't really a rant, more of a weed enhanced, "Yo fool, you think they have anything left on the app?" *Hits weed pen* Surely to face a double disappointment (who knows how many she's had today), I suggest maybe she'll find the Heaven hat she's looking for on Grailed?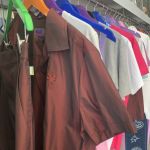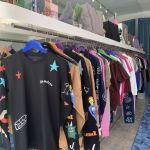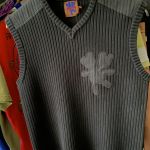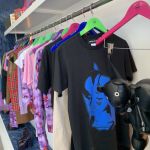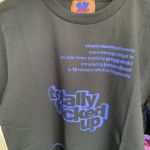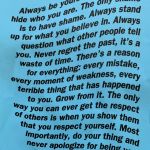 Very new age, they do not accept cash, so hopefully, you are Apple Pay/Card ready for the iconic Marc Jacobs runway platforms lined around the perimeter of the store in various hues, leathers, and bedazzlement. In unsolicited opinion, the perfect encapsulation of this store is written on paper at the entrance saying:
"Always be yourself. Never try to hide who you are. The only shame is to have shame. Always stand up for what you believe in. Always question what other people tell you. Never regret the past, it's a waste of time. There's a reason for everything: every mistake, every moment of weakness, every terrible thing that has happened to you. Grow from it. The only way you can ever get the respect of others is when you show them that you respect yourself. Most importantly, do your thing and never apologize for being you. - Wings of encouragement."