An interview with Sole DXB's founders
The festival of footwear, fashion and music made in Dubai as told by its founders
During our recent Dubai trip with Gucci we had the opportunity to talk with the founders of Sole DXB the festival of footwear, fashion, music, design, and alternative culture that since 2010 has attracted millions of fans in Dubai from all over the world.
Raj Malhotra, Joshua Cox, Hussain Moloobhoy and Nick Baker not only welcomed us in the middle of the last minute preparations, but they shared with us their story and the passion that brought them to where they are. Among the fundamental aspects, according to the bosses, the community and authenticity play a primary role. To find out more, and why not start organizing the trip for next year, read our interview.
#1 How was Sole DXB born? When did you realize that Dubai could become a melting pot for street culture and hip-hop?
Sole was born of an experiment. A few of us decided to put on a film screening to see if there were others that were interested in the culture. The turnout on that day was overwhelming and people brought this amazing energy with them. It inspired us to build toward what you see at the festival today.
There wasn't necessarily a turning point for the realization that Dubai could play host to the culture. We'd all lived here for a while and knew the community was strong out here. It was more about finding the right means to communicate this to others around the world that they should come and be a part of it.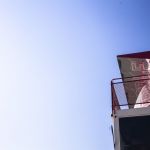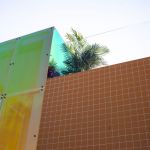 #2 How does Middle Eastern culture characterize and influence Sole DXB?
The region is filled with people from all over the world that have brought a piece of their culture with them and made it their own. We definitely have our own flavor to how we wear things. It's not abnormal for us to see someone wearing a Kandoora and kicks. This is a region of Third Culture Kids and so were difficult to put in a box.
The streetwear phenomenon is growing exponentially also in Italy. What advice would you give to ensure that our cultural identity won't get lost in our country, but instead become an element of uniqueness?
Trust the youth. Cultural identities are meant to shift. You're not losing your identity, it's just evolving with the world around it. The things that are important in our identities will continue to live on.
#3 Today Sole DXB is for many sneakerheads and sneaker enthusiasts around the world - including me - an event that you aspire to participate in at least once in your life. Did you expect to achieve these results within just a few years?
We appreciate that. If you'd asked us 3 years ago if we thought we'd be here, the answer would've been "we don't know". It's not because we didn't believe that it was possible. There are so many external factors that go into making this festival happen. The community that shows up and the vibes they bring, the retail market and where the brands sit in it, the city and how much leeway we have to push the envelope. Because we don't operate in a vacuum, every year is filled with surprises not just for our audience, but for us too.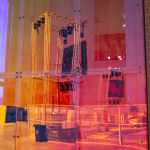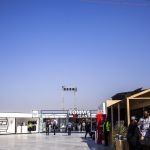 #4 Sole DXB revolves around the sneaker and music world. How much in your personal experience does one influence the other and vice versa, and in what way?
All of it, really. We don't book artists we don't listen to ourselves. We seldom let in brands whose work we don't like. For better or worse, when it comes to content at the event, we are micro-managers. What you see is a direct reflection of our personal tastes and whatever imperfections you find in the event are a reflection of us trying to learn and do better.
#5 In the last few years, the world of high fashion has increasingly approached the world of streetwear. What are your thoughts on this phenomenon and how do you think this relationship will evolve?
It was inevitable. Smart fashion houses will set trends, but they have to know who their customer is first.
But not everyone has gotten it right. One of the reasons we've been so keen to work with Gucci is that they've nailed the shift with complete authenticity. Alessandro Michele isn't trying to think like his audience... he is his audience. That's why they've been able to not only enter this world but actually shape it too.