The new Nike React ISPA revealed
The mid-cut React we've been wondering about
One of the hottest sneakers of 2018 has without a doubt been the Nike React's. First teased in their Undercover collab iterations, the many different colorways have all pretty much sold like hot cakes and proven to be an it sneaker for this summer. Not short after the first editions of the Nike React Elements 87 and 55's started to drop, a preview of another React silhouette has been circulating the internet. The mid-cut and more sock-like design had a great, clean look and we've been eagerly waiting to find out exactly what it is. Nike has now revealed that the model is named REACT LW WR Mid ISPA, not the smoothest of product names, but the ISPA stands for Improvise, Scavenge, Protect and Adapt. The only real practical weakness of the 87's is their complete inability to resist any type of water, which is something the new ISPA is aiming to improve.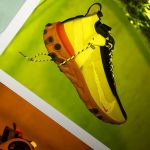 "It's the honesty about the method the shoes are made with that makes it fascinating, the upper is engineered to the exact specifications of an internal waterproof liner that you would commonly find in between the lining and upper of a waterproof ACG hiking boot. We also made sure the pattern heights and method of make were correct in what constitutes as a fully waterproof product. For this shoe, that's where the element of protect really shines."

ISPA design innovation leader Darryl Matthews
ISPA is also a new program led by Nike Sportswear with the intention of improving an athlete's interaction with the built environment. The forthcoming sneakers will initially drop in a trio of functional silhouettes which puts a deconstructed water-resistant top onto of the innovative React 87 sole unit.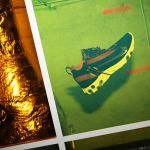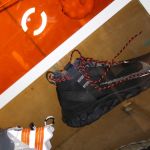 The inaugural three colorways are set to drop on November 21 at select Nike Sportswear retailers and at Nike online.