Lacoste has its first female creative director
Louise Trotter will be the first designer to take on that role in 85 years of the brand's life
Revolution in a historical fashion brand: Lacoste puts for the first time, in 85 years of life, a woman in charge of the creative direction of the brand. Her name is Louise Trotter, she is English, born in 1969 in Sunderland, she worked as artistic director of Jigsaw, Tommy Hilfiger, Gap and, from 2009 to August this year, for Joseph. Famous for its elegant-relaxed style, the designer takes the place of Felipe Oliveira Baptista who left Lacoste, after substantially increasing the company's turnover.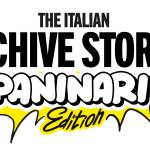 Thierry Guibert
, President of the Group, seems optimistic and declares:
"We are very happy to welcome Louise. Her visionary approach on lines and materials, as well as her expertise in creating highly technical pieces will be real assets to strengthen the positioning of our collections."
Even the woman, who will debut with her first collection for Lacoste during the Paris Fashion Week next February, seems happy for the new adventure.
"I am delighted to join this French brand with a unique heritage." - she said – "For 85 years, the modernity of the Lacoste style lies in this singular fusion of sport and fashion. I am proud to contribute to the writing of a new chapter in its history."