Milan Fashion Week FW18 Moodboard
The inspirations directly from the catwalks
Fashion Weeks are not just a collection of clothes collections, they are the answer to a series of questions.
Here are 5 to which the just ended MFW has found a solution.
How will our future be? For Gucci will be populated by hybrid creatures that bear heads severed and dragon cubs as accessories, while for Moschino by replicating aliens of Jackie Kennedy.
What will be the must-have accessory for Fall-Winter 2018? The balaclava. Marni and Versace present it equipped with large sunglasses, a chic version reminiscent of Audrey Hepburn in Charada, Gucci transforms it into a sort of tribal mask. Unique counter-indication? Beware of how you wear it: you could be mistaken for a robber.
Who will be your best friend? Not your business colleague or high school partner, but a puppy. No more cats, this time you need a dog or, better, an exotic animal like a dragon ... Instagram is about to be invaded by small creatures spitting fire?
What will be the favorite brand of the feminist movement? Prada. Mrs. Miuccia does not dress only in devil or the directives of Vogue, this time with her clothes helps every woman to be strong and brave. Even if you walk at night alone.
Black or color? Apparently the rainbow wins. Get ready to embrace your creative side, to mix prints and colorful fabrics.
Art & Design
Arthur Arbesser - Koloman Moser "Venus in the Grotto"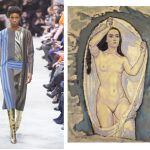 Max Mara - François Berthoud's illustration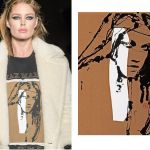 Lucio Vanotti – Ettore Sotsass 1958 Milan apartment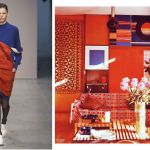 Moncler by Pierpaolo Piccioli - Sidal Fila's works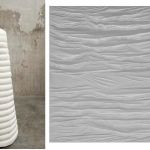 An homage to
Vivetta – Carol Alt in "I miei primi 40 anni"
Versace – Cher Horowitz (Alicia Silverstone) in "Clueless"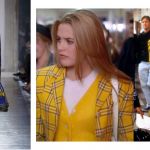 Marni - Audrey Hepburn in "Charada"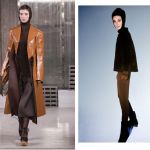 Stella Jean - Jesse Owens (1936 Berlin Olympics)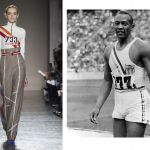 Moschino - Jacqueline Kennedy wearing a red wool suit by designer Oleg Cassini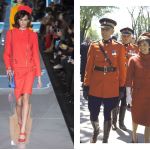 Philosophy di Lorenzo Serafini - Margaux Hemingway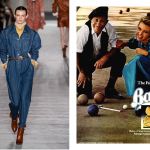 Missoni – Lisa Bonet in the 90s (with Lenny Kravitz)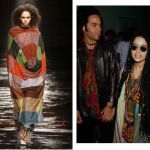 Salvatore Ferragamo – Katherine Hepburn in the 40s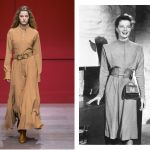 Emilio Pucci - Marilyn Monroe by George Barris 1962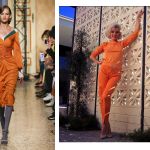 MSGM – Bar Basso