A series of Kim Kardashian's clones took over Instagram to present the Yeezy Season 6
From Paris Hilton to Kim Kardashian in person through the model Amina Blue to launch the collection drop
That Kanye West was a marketing genius we had already guessed when to present his latest collection, he used the media power of his wife Kim Kardashian who, through a series of fake-paparazzi shots posted on his Instagram account, showed a preview almost all of the collection.
Now, Kanye West returns with a new stroke of genius: a series of women among models, influencers and public figures close to the West's family, have posted since last night at midnight, a series of photographs, always in style fake-paparazzi shots, wearing the garments of Yeezy Season 6 - and emulating the previous Kim K shot - to push the drop of the garments on the site yeezysupply.com on which appear, among other things, the photographs.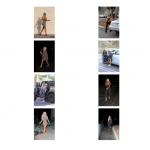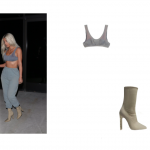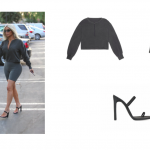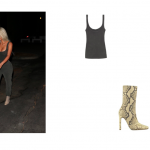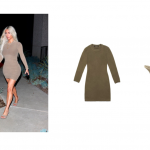 The result is an intermediatic shopping guide that pushes not only to buy a complete outfit but at the same time, shows how much Instagram is always positioning itself more and more as the shopping tool of the future: see, love and buy. The next step made by Kanye West on this occasion is all in the mystery and the lack of a direct link to drive to shop as if to test and challenge the fans of the brand.
What's next, Mr West?