This exhibit chronicles 50 years of history as seen by female photographers
@ La Triennale di Milano
It is since 1839 that an increasing number of women are deeply involved in photography, but, as it sadly happened in other fields, it was only recently, around the 60s, that the presence of female photographers and photojournalists has become a massive phenomenon, so much it could no longer be concealed.
La Triennale di Milano pays now tribute to all the women photographers who, from the 60s through today, have used photography as a medium of expression, and who, through their shots, chronicled crucial moments through 50 years of Italian history, including political, technological and aesthetic changes. Everything always in a very personal perspective, using an approach where individual experience and collective history often collide, unveiling the open sores and social dynamics of our country.
Set up following a strictly chronological order, the exhibition unfolds in four sections, creating a path that leads us to the discovery of the focal themes of photography and photo reportage 'by women'.
The first section is dedicated to reportages and issues of political and social protest: thus, we bounce from the Luisa Spagnoli's living room in Rome where Elisabetta Catalano portrays a young Andy Warhol and from the educated circles frequented by Umberto Eco and Inge Feltrinelli captured by Carla Cerati, through series marked by stronger tones and critics, such as I Travestiti ("The Transvestites", 1965-71) by Lisetta Carmi and a reportage on the Italian psychiatric hospitals, Morire di Classe ("Dying of Class") also by the Cerati, until we get to Omicidio Piersanti Mattarella 6 gennaio 1980 ("Murder of Piersanti Mattarella, 6 January 1980") documented by Letizia Battaglia.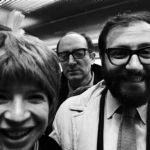 The second section focuses on feminism, bringing the example of female artists who have made photography a means through which demystify sexism. Among these, particularly interesting is the example of the sarcastic photographs from the series Myths and Cliches by Nicole Gravier, aimed at debunking the biases on the so-called 'weaker sex', by taking these prejudices to the extreme.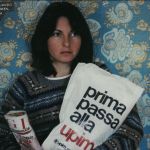 The third section, then, considers a new generation of photographers who in 90 years has started to focus on identity issues to portray relationships. The fourth section, finally, focuses on the destruction of the boundaries between art and photography, a phenomenon that started in the 60s with Pop Art and matured in the 2000s.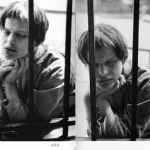 L'Altro Sguardo comprises 150 photographs and photo books from Donata Pizzi's collection, and it opened today at La Triennale di Milano, where it will be held until January 8, 2017.