The world's most iconic monuments become NFTs with Monuverse
A Crypto Art project that takes cultural heritage to the next level
Monuverse is a Crypto Art project produced by Reasoned Art that aims to enhance artistic and cultural heritage in a completely innovative way. The mission is to enhance the world's most iconic monuments with the help of art and technology, bringing communities closer to local institutions around the world in order to create a new way of experiencing and supporting global artistic heritage. Through a combination of blockchain technology, 3D imaging, generative art and local collaboration, Monuverse is using NFT and the potential of Web3 to embrace, enhance and preserve our artistic and cultural heritage, making it accessible to anyone, anywhere, anytime.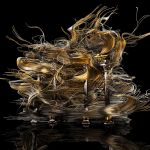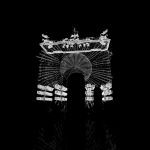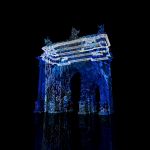 Each episode marks the entry of a new monument into Monuverse. The first drop, to be launched on 11 November, will feature the Arco della Pace in Milan. The monument, symbol of the city of Milan, was covered with a 360° generative artwork by the well-known art collective Ouchhh during last New Year's Eve. The event, with the help of the world press, reached more than 5 million people worldwide. But now it is time for phase two: a launch that includes both an immersive VR experience and the drop of 7,777 randomised NFTs divided into 9 different categories based on the specific data cluster used in the original dataset.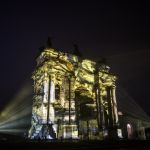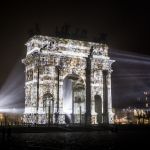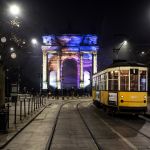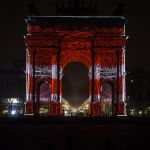 In addition to owning a portion of the virtual counterpart of the monument, NFTs owners are offered access to a whole range of related benefits, such as PFPs and 3D Avatars associated with the relevant historical period, access to exclusive physical and virtual events, the right to vote on the entry of new monuments into Monuverse, and much more. And not only do you own an extraordinary work of art, but you actively contribute to safeguarding heritage in an innovative and entertaining way. The ultimate goal is to make Monuverse the most attractive and evocative place in the Metaverse, the focal point for virtual tourists, brands, artists, creators, art galleries, festivals, to show the world that Web3 and the power of community are ready to make an international impact.