Ghost over Banksy: the first Digital Street Art concept
Pepper's Ghost challenges Banksy in Venice
After the great success of AURA, "The immersive light experience", at the Fabbrica del Vapore in Milan, Pepper's Ghost returns to surprise and challenge the world's most famous street artist: Banksy. Ghost over Banksy is the first Digital Street Art concept ever made and will be presented to the public starting from March 9th at 6pm in video on the collective's social channels in partnership with one of the most important art pages, @the.pinklemonade. The work was created in Venice, respecting the rules of street art, therefore a nocturnal, silent, stealthy action, which gave life to the iconic stencil of Migrant Child, literally illuminating and animating the work, igniting the strong issue of human rights and drawing attention to the real existence and purpose of Bansky. With the words written by Anderson Tegon, voiced by Nica Renoult, the powerful voiceover of the video of Ghost over Banksy could be an appeal, a call, and a provocation to the British artist.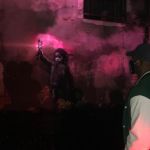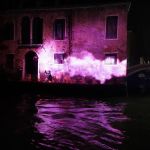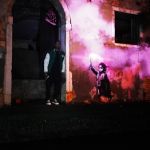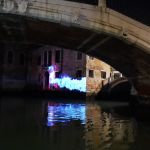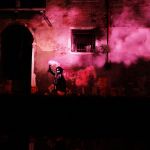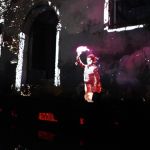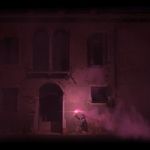 The animation of the work was made possible thanks to a powerful laser projector provided by Sharp NEC, which promotes the union of art and technology, an immersive artistic operation that makes the scene impressed on the Venetian wall come alive as if it were reality. Ghost over Banksy, moreover, will give life to the first collectible Digital Street Art NFT, authenticated and published on blockchain, thanks to the partnership with the Reasoned Art gallery that brought the Arco della Pace in Milan to be the first monument in the world in the Metaverse. Part of the proceeds will be donated to Emergency.
A new artistic evolution, which interacts with pre-existing languages or memories: any work of street art, any artefact, any place or event can therefore be made immersive, anywhere. Animated and not contaminated, because digital street art is not destructive, it does not affect places but people's perception and their imagination.