Prada will support Damien Hirst's exhibition in Rome
Entitled "Archaeology Now", it will take place at the Galleria Borghese starting June 8
Damien Hirst is an artist very close to Miuccia Prada, which is why the brand that bears her name will finance an exhibition dedicated to about 80 of his works that will be held in Rome at the Galleria Borghese. The works of the Treasures from the Wreck of the Unbelievable series will be exhibited and will be presented seamlessly with the ancient masterpieces. The catalogue will include sculptures both monumental and of narrow size, made of materials such as bronze, Carrara marble and malachite. In Italy for the first time, the paintings of Hirst Colour Space will also be set up within the permanent collection, while his colossal sculpture, Hydra and Kali, will be in the outer space of the Uccelliera Secret Garden.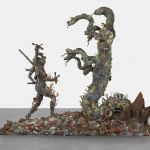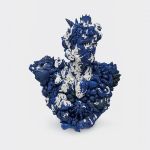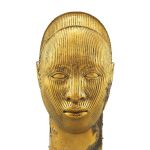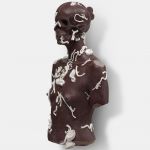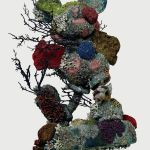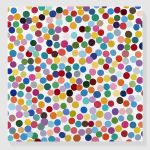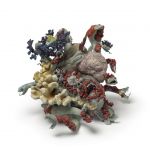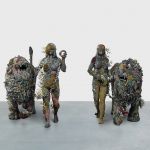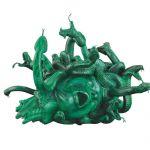 Hirst's exhibition collection was originally exhibited in Venice, in 2017 at Palazzo Grassi and Punta della Dogana, and the concept behind it was to imagine the ruins of an imaginary submerged civilization brought to light after decades, thus combining sculpture and natural elements such as corals and shells and reflecting on the concept of ruin and decay. The series called Colour Space is instead a development of Hirst's famous dotted paintings and represent a sort of "breaking of order" with the apparent chaos and movement of the points piled up on the canvas that clashes against the fixity of the overall image.
The Damien Hirst: Arachaelogy Now exhibition will open on Tuesday, June 8, 2021. All information is available on the Galleria Borghese website.