The new film about the history of clubbing in Italy
Co-produced by MSGM, which also supplied its own garments for filming
Massimo Giorgetti, together with MSGM, contributed to the documentary film Disco Ruin presented at the Rome Film Festival 2020. The film, written and directed by the duo Lisa Bosi and Francesca Zerbetto, tells the story of the Italian clubbing in the last forty years, from the baleres and nights of the 60s to the raves of the 90s, collecting the testimonies of those who lived, of those who played there, of who was the protagonist. In addition to funding the film and appearing in the film, Giorgietti also made available a selection of MSGM garments for filming.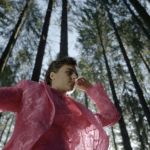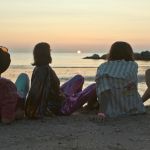 The history of clubs the Piper, the Bang Bang, the Space Electronic, the Other World, the Bay of Angels, the Cosmic, the Easy Going, the Histeria, the Plastic and many others. Places protagonists of a real wave of youth culture, in which the most extreme fringes of counterculture and hedonism mingled between decadent parties and aftersized drugs – forty years that have made a fundamental contribution to culture, art, music and fashion told through four different generations of clubbers.
The documentary Disco Ruin will be presented soon on Sky Arte's television channel, on demand and streamed on NOW TV.