Moncler opens a new flagship store in Los Angeles
A new location in the heart of Beverly Hills
Moncler opens a new flagship store in Los Angeles
A new location in the heart of Beverly Hills
Moncler has decided to consolidate its presence in the City of Angels with the opening of a new store at 328 North Rodeo Drive: a new boutique that extends over two levels with a total area of over 375 square meters.
Moncler's extremely svelte new boutique opened with a rather tame party over the weekend in the Beverly Hills, ultra luxurious, shopping district Rodeo Drive. The opening, in collaboration with Artist Steve Harrington, hones in on California's laid-back way of being in tandem with Moncler's mountain-inspired heritage. With the limited-edition Pupazzo art toys adorably placed throughout the store, clad in a cloud puffer, fitted cap, and wide smile, their presence certainly conveys a level of luxury retail cheekiness, simply enhancing the comfort provided by the extremely keen boutique staff.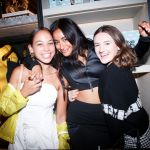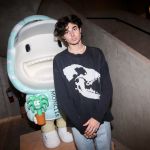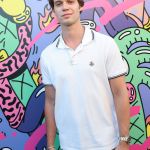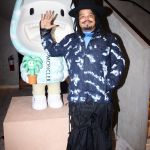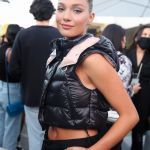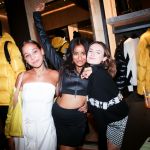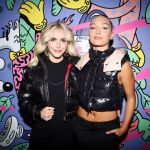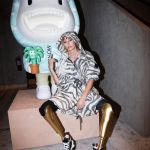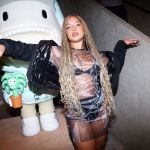 Upon arriving at the event, I was greeted with smashing hits vibrating from inside the boutique, provided by DJ Amrit Sidhu. The store windows featured 2 of Steve Harrington's iconic Palm Tree characters, and the entrance of the store featured statuesque men holding Prosecco and rosé, very LA! While DJ Amrit's music set, akin to what you'd hear at Coachella's deep house "Yuma" Tent, tastefully thumped in the background, I thumbed through the newest Moncler Genius 7 Fragment collaboration and admired the Moncler x Converse x Fragment sneakers, which a few of the more stylish attendees excitedly purchased that very night! The new space is strikingly expansive, and yet still affords the customer the intimate experience that creates the allure around luxury shopping. The most striking component of the store is the spiral staircase. Spanning 2 floors, the helical staircase composed of Travertine stone and concrete, seamlessly connects the main level with the second, personal shopping centric level.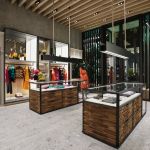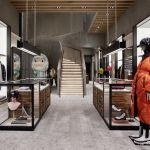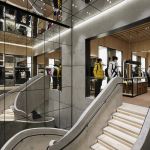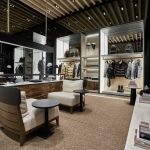 Moncler's tastefully assembled rooftop was adorned with influencers and personalities such as Kerwin Frost, Shaun White, Presley Walker, Steven Harrington and more chatting, eating tacos (yes there were vegan options), and exuding that overall cool LA vibe. Overall, Moncler's placement in Los Angeles is truly a unique dynamic of active lifestyle, and California chill and is officially open to customers.