Is the "Buy Now, Pay Later" changing the way we shop?
Designed for Gen Z, the installment shopping method is set to grow in the coming years
In the post-pandemic era it is increasingly difficult to try to identify the motivations, needs and real needs of the consumer, which is why many companies are trying to revolutionize the shopping experience. Among this is Klarna, one of the main companies to have worked in the phenomenon of "Buy Now, Pay Later", a service that allows you to take home any item of clothing and pay for it in convenient arrived in Italy, thanks to the collaboration between Amazon Fashion and the influencer and tiktoker Elisa Maino. The choice of the testimonial is certainly not accidental, and has been designed to fit into that slice of the under-30 audience to which the Buy Now Pay Later offer is addressed, focusing on the fastest channels to reach and convince potential users to follow this trend. Knowing that young people don't have the means to indulge their shopping instincts, they are ready to offer an easy and cheap alternative without interest or commissions
A real revolution that is changing the perspective in online shopping by putting in first place the needs of the customer, who wants to have a continuous rotation in his wardrobe without looking at the price as the main barrier to the final purchase. According to a report by Research and Market, the "Buy Now, Pay Later" market will be worth around $20 billion by 2028, while analysts at Juniper Research told the Observer that by 2026 spending through BNPL services will reach nearly $51 billion (£37 billion) in the UK alone. Globally, spending is expected to reach $995 billion in five years, nearly four times the current figure.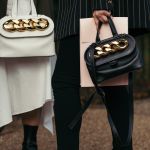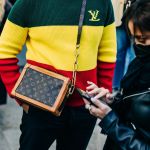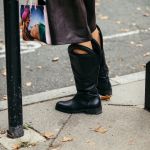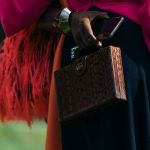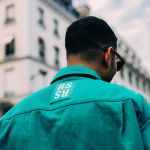 In fact, "Buy Now, Pay Later" has been around for years, but with the advent of the pandemic and the steady growth of e-commerce, it has become one of the trends that will continue to expand like wildfire. According to a survey by personal finance firm The Ascent, nearly 60% of U.S. consumers have tried the BNPL service, finding thriving ground especially in Gen-Z and Millennials. The aforementioned Klarna is focusing on partnerships with big giants like Nike, Sephora and H&M to create more and more awareness and trust in its consumers, thus being able to collect and analyze precise data about its customers to create personalized offers. However, a move that is leading to an intense discussion about consumer privacy. "We know where consumers live, we know how much they spend, we know how much they like promotions," Sykes told The BoF. "And then we can go to a partner and say, 'why don't we help you present this consumer with a tailored option?'"
Several studies and analyses have confirmed how consumers are increasingly fascinated and seduced by this service. Klarna and other companies specializing in this practice are basing their core business on the "convenience" of payments for their customers, which can range from weeks to years. Flexible payments of this kind are making the relationship between brand and consumer increasingly fluid, but at the same time increasing the risk of young people getting into debt and not being able to pay back the amount they borrowed. In the UK, Stella Creasy, a member of parliament, has called on regulators to investigate whether these services are being deceptively marketed as risk-free to young and less-educated buyers. In reality, the loans usually aren't classified as conventional credit, so providers don't need to report them to the credit bureaus, which build a general picture of a consumer's debt position. Sometimes lenders don't even report late or missed payments.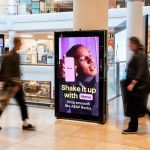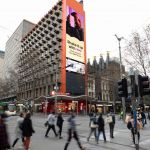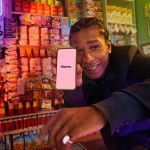 That's also why in 2020, Klarna has set aside SEK 2.5 billion ($275 million) to cover bad debts, on a consumer loan portfolio of SEK 42 billion. To regulate Buy Now Pay Later, the UK's Financial Conduct Authority has on its agenda for 2022 to introduce tough regulation towards this industry, such as requiring retailers using it to obtain a banking license in order to certify the legality of this service. In the meantime, the growth of BNPL is unabated and is becoming a vital factor for retailers around the world as well. As reported by Bloomberg: "Stores often incorporate the service into their marketing, which is heavily geared toward young people: Fashion retailer Missguided encourages customers to 'look sexy now, pay later'" and Boohoo urges, "Don't wait for payday, Boohoo accepts Klarna." There are still plenty of shadows and potential risks associated with the BNPL, but trying to slow it down seems like a no-brainer.