Would you ever do your shopping on TikTok?
The app announced yesterday the opening of the new function dedicated to shopping
Yesterday, during the TikTok World 2021 event, new features dedicated to shopping on the app were finally introduced, transforming the social platform with one billion users per month into a social e-commerce open to brands and marketers of all kinds. The news comes after many months of rumors surrounding the app's opening to shopping features – a topic that has become very important for brands and retailers like Amazon after the e-commerce boom in China began to develop through livestreaming and apps like WeChat and Weibo. Soon, therefore, TikTok will catch up with the likes of Facebook and Instagram, whose in-app shopping services will be used by 88.5 million users overall, according to forecasts published in Quartz. According to Ray Cao, managing director and global head of product strategy and operations at TikTok, the new shopping features will work in closed-loop mode, including payments and checkout, so users won't have to leave the app to complete their purchase even if the app will allow «the flexibility for users to convert on the merchants' own websites».
Among the new targeted ads and fluid shopping modes introduced, live shopping and Dynamic Showcase ads should be at the heart of the entire experience. Specifically, Dynamic Showcase Ads will allow brands to customize the type of content within their ads, based on insights derived from the analysis of individual users' favorite content. Stuart Flint, vice president of sales at TikTok in Europe, explained to Mediatel:
«If I was looking in the market for a cardigan, for example, [the DSA] would show me different kinds of cardigans that are on there.. it's really tailoring and bespoke-ing the opportunity to consumers».
In addition, TikTok's Shopping partners will also be able to use Shopify to launch an e-shop while, within the year, the parent company, ByteDance, will launch an API dedicated to the app's shopping platform, allowing brands to integrate their catalogs into TikTok and insert them into their organic content.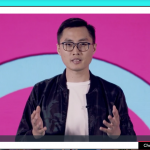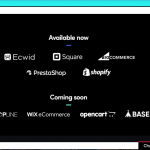 TikTok's announcement comes at a key time for so-called "social commerce" that is expected to see 36% growth this year, driven by China, where according to Insider Intelligence social media users will spend up to $331 billion via app, and to a lesser extent by the United States, whose spending is expected to be around $37 billion. The trend is certainly on the rise considering how recently the hashtag #TikTokMadeMeBuyIt has reached 4.6 billion views overall. However, it remains to be seen if traditional fashion brands will be able, with the new features, to find space in the social commerce sector, which is not obvious considering that so far Gen Z has not so far been too receptive to the presence of luxury brands on an app where there is a lot of talk about sustainability, second-hand and DIY, but where fast fashion is still very strong.