Pas De Mer's new collaboration in the food world
The Italian brand meets Verona's restaurant BUNS for the Burger Perverts Club project
While over the last few years brands and large companies have explored the infinite possibilities of cross-sectoral collaborations, it seems that food could be a fertile ground for unprecedented and successful meetings. Pas De Mer, one of the leading brands of the Italian streetwear scene, but well-known all over the world, must have thought that too, which is why for its latest collaboration within the FW21 season it has opted for a foray into the world of food. The combination of streetwear + street food came naturally, so here is the choice of making a burger and working together with BUNS, one of the few Italian companies able to express the traits of a purely street fashion brand in the food experience.
The project takes shape with the name of Burger Perverts Club, a "vandalic" reinterpretation of the Burger Lovers club of BUNS, which already from the concept embodies the distinctive trait of Pas de Mer's style - ironic, provocative and unexpected - which is reflected so much in the items made together and in the burger proposed for the occasion. The two realities started from this concept and each created what they do best: a graphic printed on T-shirt and bucket hat and a special limited edition burger.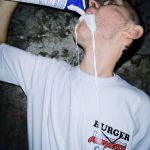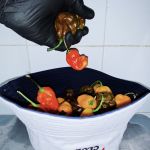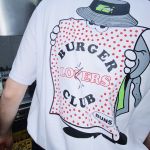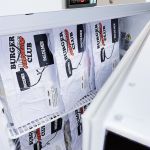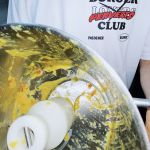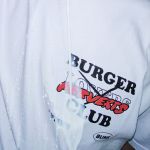 BUNS, for the first time in 7 years, field one of the most powerful perversions in the world of food: that for spicy. The "Pas de Mer Burger" is an ultra spicy bacon cheeseburger built around a mango sauce and habanero peppers.
The t-shirts part of the Burger Perverts Club collabo are available on the Pas De Mer website and at Buns, in Verona, where the bucket and the special burger will also be available that can be eaten on-site for lunch and, thanks to the BUNS BIG system DELIVERY, can also be delivered throughout the city of Verona.