The first Disney-Pixar short film featuring a gay main character
'Out' is now available on Disney+
From May 22 is available on the Disney+ platform Out, the first Disney-Pixar short movie with a gay main character.
Written and directed by Steven Clay Hunter, the video is part of the SparkShorts project, the category of independent and experimental animated short films made by new talents with limited budgets. The 9 minute-long story follows Greg, a 20-year-old man who doesn't have the courage to come out to his parents or tell them he's about to move to the city with his boyfriend Manuel. When his mother and father unexpectedly ring at his door to help him move in, Greg drives his partner away and tries to hide any hint of his homosexuality, like a photograph depicting them together. Thanks to a bit of magic, Greg switches bodies with his dog and discovers that the family knew his secret all along but never stopped loving him.
Out is the first proper Disney-Pixar project to focus on homosexuality. Until now, in fact, despite a few small signs of progress, LGBTQ characters have always had marginal roles in the animation industry. There are examples and allusions in several titles: from the new cartoon series DuckTales to the character of LeFou in the live-action of Beauty and the Beast, from Toy Story 4 to the sapphic kiss in Star Wars: The Rise of Skywalker, until the recent Onward (still unreleased in Italy) with the lesbian cyclops voiced by Lena Waithe.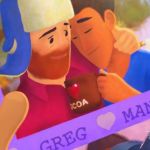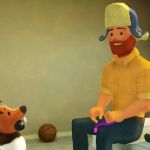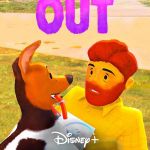 Glaad, the LGBT community advocacy organization, told The New York Times:
Over the past few years, LGBTQ characters and stories have become common in the kids and family entertainment space with little controversy, but with large celebration from LGBTQ families with children who have longed to see themselves represented. By centering on a young gay man, Out just raised the bar for inclusion in kids and family programming.
Other positive comments appeared on social networks, where many people wrote that they were moved by the short film and that they would have liked to watch it when they were children or teenagers to help them in the difficult moment of coming out with their parents.