10 films and documentaries about fashion
A vademecum for every fashion-passionate who can't make up his mind over the libraries of Netflix and Prime Video
We knew this was coming: Italy has been locked down. But that's not a reason to despair: actually, we could use this time to recuperate all of the films and the TV series that we left hanging on our "Watch it later". After we suggested to you the Top 5 TV series on Prime Video and the 10 books to read about fashion, it's time to worry about all the passionate about fashion. Here's the Top 10 films and documentaries about fashion to stream to boost our morals.
DOCUMENTARIES
Franca – Chaos and Creation, Francesco Carrozzini (NETFLIX)
There are no words to describe Franca Sozzani, the legendary Vogue Italia's creative director who sadly passed away in December 2016. After it premiered at Mostra del Cinema di Venezia, this documentary shot by his son (photographer Francesco Carrozzini) looks like a will in which "Franca" herself tells her story, her professional ethic and most of all her idea of femininity. In the sweet company of really special guests as Naomi Campbell, Valentino, Donatella Versace and the director Baz Luhrmann, then photographers Bruce Weber and Peter Lindbergh, Carrozzini does not just tell the story of her mother, but he makes an order on a real page of the history of fashion. Don't be scared to cry: it's completely legitimate.
Chiara Ferragni – Unposted, Elisa Amoruso (PRIME VIDEO)
How could we miss the film that shocked the Italian Box Office in 2019? We're talking of the documentary about Chiara Ferragni (here's another lady that certainly doesn't need any introduction) directed by Elisa Amoruso (who, just to say, is a real-good documentarist). After its premiere at Mostra di Venezia, Chiara Ferragni – Unposted has reached never-seen incomes for a documentary, both in Italy and in the rest of the World (and it's not as if they who produced it weren't hoping for some big money). If there's still somebody who hasn't watched it, that's the right time. To all the sceptical out there, don't worry: it's short.
Savage X Fenty Show (PRIME VIDEO)
Rihanna is a real icon. Everything she touches, it turns into pure gold. That's why she turned her Savage X Fenty FW19 fashion show into a spectacular show with music, dances and choreographies. The spectacle was smart and contemporary, especially in comparison with the most famous lingerie-show in the World by Victoria's Secret (that was already vacillating after some sexual-harassment scandals). Among performances, backstage and special guests as Bella and Gigi Hadid, Cara Delevigne, DJ Khaled, Big Sean and A$ap Ferg, Rihanna rewrites the future of lingerie and again proves that when it comes to entertainment, she's the one. But also that she's a very, very smart businesswoman.
Uninvited – Marcelo Burlon, Mattia Colombo (PRIME VIDEO)
Love him or hate him. Marcelo Burlon never takes it slow. He's one of the most controversial protagonists of the contemporary fashion scene, but his brand is unstoppable. Raised in the world of nightclubs and slowly become a regular front-row at the fashion weeks, Marcelo Burlon is the king of Milan - whilst he never forgets his roots half Lebanese and half Italian, neither his adolescence in a small village in the South of Italy. Why does he need to tell his story? To tell us a message: if you want something, you go out and get it.
Jeremy Scott – The People's Designer, Vlad Yudin (NETFLIX)
More than a simple fashion designer, Jeremy Scott is a star. Born and raised in a farm in Missouri, while reading fashion magazines and dreaming to be a part of that shiny world, little-Jeremy has grown up to find out that what he saw on the runways and on the small screen was all a fiction. Now he is the Moschino's creative director and he always lets himself explode in all of his creativity. The film follows him during the preparation of his first show for the Italian brand, back in February 2014. At his side, there are his celebrity-friends: A$ap Rocky, Miley Cyrus, Rihanna, Jared Leto and obviously Katy Perry. Don't be fooled by the "cheap" preview on Netflix: it's a real artistic manifesto.
FILM
Phantom Thread, Paul Thomas Anderson (PRIME VIDEO)
It's been the swan song of Daniel Day-Lewis, who back in 2017 announced his retirement from acting. Unfortunately, he didn't win the Oscar® (Gary Oldman did it) but he said goodbye with one last, incomparable performance: the one of Reynolds Woodcock, the tailor that re-wrote the rules of fashion with his sister Cyril during the post-war years in London. Furthermore, this film is a gem by Paul Thomas Anderson (Boogie Nights, There Will Be Blood and Inherent Vice) and it's simply stunning. Leave behind every prejudice you might have on authorial cinema, make yourself comfortable and prepare to watch a real masterpiece.
Yves Saint Laurent, di Jalil Lespert (PRIME VIDEO)
In 2014 two films came out about the life and work of Yves Saint Laurent: the first one was more "pop", directed by Bertrand Bonello with Gaspard Ulliel, Louis Garrel, Léa Seydoux and even Helmut Berger; the other one was more d'auteur, by Jalil Lespert (who lately directed the documentary on Iris Apfel) with Pierre Niney in the shoes of the great designer. They're both beautiful. One of them is streaming on Prime Video and it's the authorial one, with Pierre Niney. The film retraces his entire life and gives a lot of space to his relationship with his boyfriend Pierre Bergé (he was the one to authorize the film). Take out all the sweetness that you're hiding behind your Retrosuperfutures: you're at home, in quarantine, nobody's watching.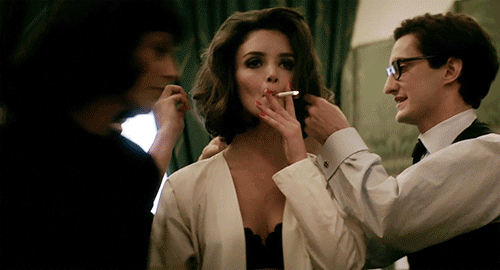 Breakfast at Tiffany's, Blake Edwards (NETFLIX)
It's true, it's properly not a film about fashion. But let's face it: fashion as we know it may probably not exist today if there was no Breakfast at Tiffany's. It's a milestone, just like its star Audrey Hepburn, who was wearing Givenchy when it was Hubert de Givenchy himself to design the collections. Although, we bet that many of you still don't know who's the director of this masterpiece. It's Blake Edwards, one of the biggest directors in the history of Hollywood and Julie Andrews (Mary Poppins)'s long-life husband. Ain't that the perfect chance to rewatch the film not just because of its cultural impact, but to appreciate its specific cinematographic qualities?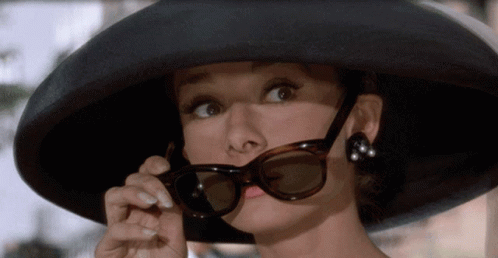 Zoolander, Ben Stiller (PRIME VIDEO)
It may be the worst movie you'll ever see in your entire life. Zoolander "is really, really ridiculously" bad (not to mention Zoolander 2). But just as many ugly films, it's a cult. Maybe the best directing shot of Ben Stiller, the film is a huge parody of the fashion world and it focuses on models, painting them as a useless group of ignorant and stupid people. But the real strength of the movie it's in its cast: Ben Stiller, Owen Wilson and Will Ferrell star among some real special guests as Natalie Portman, Lenny Kravitz, David Bowie e nothing more than the President of the US Donald Trump, all of them playing themselves. As usual, the line between genius and stupidity is very thin.
I Love Shopping, P. J. Hogan (NETFLIX)
We were wrong: there actually is a movie worst than Zoolander. I Love Shopping is terrifying. But - right as Zoolander - it's a cult for every fashion passionate. With a soundtrack that can hardly be forgotten (we still remember the ringtone of Gwen Stefani's Rich Girl), the movie is inspired by the books by Sophie Kinsella, symbols of the so-called "chick lit" literature: the literary production from the Nineties and written specifically for a public of young, single and working women (the same cultural production that gave us The Devil Wears Prada and Sex & The City). I Love Shopping represents everything that went wrong on fashion in the early 2000s. Ah, but we all know that we all wanted that monogram Gucci bag...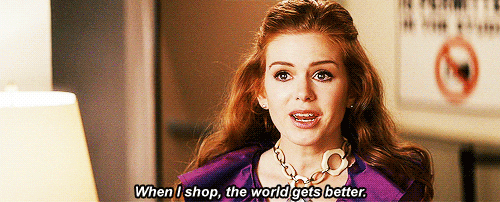 A little bonus: unfortunately we didn't find it either on Netflix nor on Prime Video, but if you manage a way to watch Dior & I by Frédéric Tcheng, you will not regret it (there are Raf Simons and Charlize Theron, what else?). To the most conservative ones, we report that the first movie of Sex & The City is streaming on Prime Video, while Sex & The City 2 is on Netflix. They may not talk about fashion, but Carrie Bradshaw's outfits are always a good company.