Instagram has introduced new face filters for Stories
The iconic filters who made Snapchat famous now copied by Mark Zuckerberg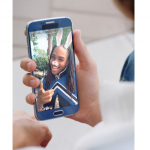 One thing is certain: don't mess with Mark Zuckerberg. A proof? Snapchat! Since Evan Spiegel denied to sell his social app to Facebook's founder, Instagram is becoming more and more like an (ugly) copy of Snapchat.
Recently the further proof: Instagram has announced new filters for its Stories. Who knows Snapchat has clearly noticed the similarity between these filters and those of Spiegel's app. In fact, it's a range of face filters who modify your selfies – like adding a funny bunny mask on your face, or koala ears or Coachella-style flowers crown. Well, everything who has made Snapchat famous.
An easy revenge now that Spiegel's app is slowly decreasing, like taking candy from a baby, right Mark?