The Instagram account that tells the life of the refugees in the Moria camp
A collaborative project named @now_you_see_me_moria
The Moria camp, on the Greek island of Lesbos, was defined by Jean Zigler, sociologist and advisor on human rights for the United Nations, something like a concentration camp. Until its partial destruction in September 2020 due to a fire, after which it was not emptied anyway, Moria was the largest and most overcrowded refugee camp in Europe, built for 3000 people but occupied by 20,000 refugees, surrounded by barbed wire fences and completely unguarded to face the huge human mass that is practically a prisoner in there and that ended up living in tents and huts without the most basic services. Recently, an Instagram account named @now_you_see_me_moria began to tell the life of the camp from the inside, immortalizing the most disparate moments: from children on bicycles at lunchtime, from prayers to showers built with plastic flasks.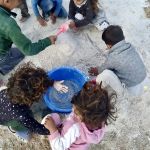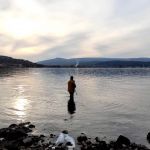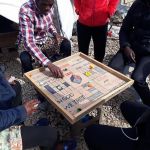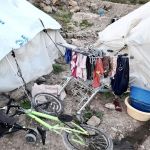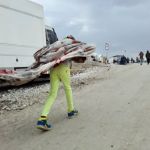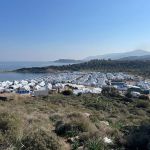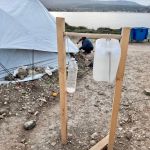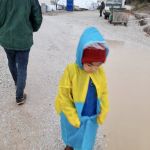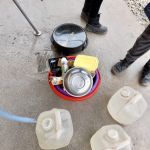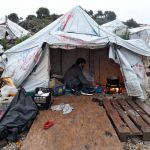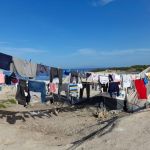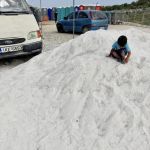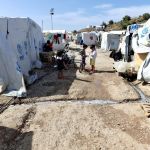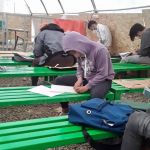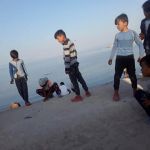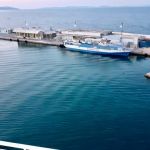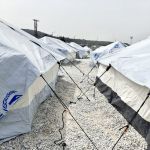 The project was born, as reported by The Face, from the collaboration of Noemi and Amir, a Dutch photo editor and one of the Aghani refugees who lives inside the camp. Noemi, whose last name remains unknown, contacted Amir via Facebook in August 2020 after seeing a photo he posted on the social network. The two decided to start the account together also to question the way in which the migrants of the camp were represented by the mainstream media – in a dehumanizing perspective, which does not portray them as individuals with humanity but as an anonymous mass crammed behind a metal mesh. Another and more concrete objective of the project is to persuade the Greek Government to relocate the refugees to camps where living conditions are more humane.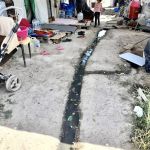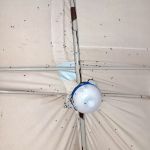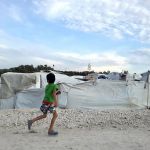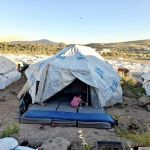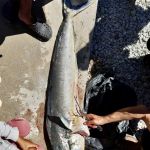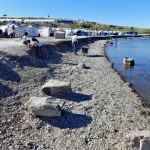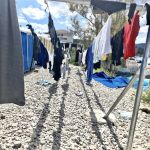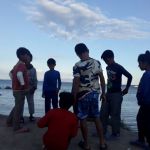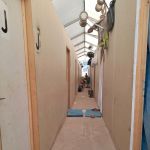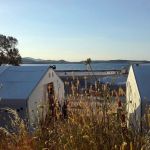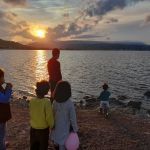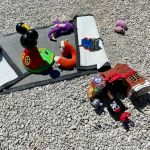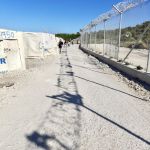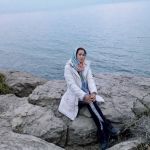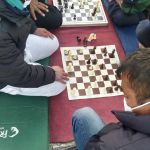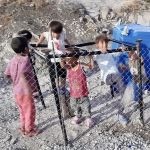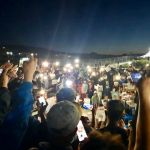 After the fire that destroyed Moria in September, the refugees were moved to the Kara Tepe camp – immediately nicknamed Moria 2. The new camp is practically identical to the old one: lack of infrastructure, sanitation, food and water supplies. In all this, work on the new and definitive camp has not yet begun and both the press and ngOs cannot access the camp. This has made @now_you_see_me_moria one of the only outlets through which testimonies the life within the camp: about a year after the birth of the account, the refugee population in the camp has fallen from 20,000 to 7000, the following social of the account has exceeded 33k and the photos of the book-testimony that has been produced have been exhibited in six museums in Europe and the United Kingdom.