Watch Lana Del Rey new video Freak
Feat. Father John Misty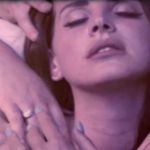 Lana Del Rey just released Freak, the video which accompanies the sixth track of her fourth album – Honeymoon – which saw the light last September.
Del Rey's aesthetic remains unchanged: '60s atmospheres, analog effect, warm colours and Californian vibes, that unravel in a 11 minute long video.
Next to Lana we find American singer-songwriter Father John Misty, who, also thanks to the vintage atmospheres of the video, looks like Jim Morrison in his most zen phase. The track is slow and presents dreamlike and relaxed sounds. The perfect cure against insomnia.