How is it like to be the creative director of Justin Bieber?
We asked Nick DeMoura, production designer of the pop star's tours and videos
When we watch the video or performance of an international music star like Justin Bieber we often forget how many different professionals have contributed, thanks to their work, to make a singer or a show great. In the music industry, there are few professionals who have received the praise of Nick DeMoura, Justin Bieber's creative director and choreographer, and responsible for the success of highly-grossing world tours such as the 2012 Believe World Tour and the 2016 Purpose World Tour and Ariana Grande's 2015 Honeymoon Tour. From the simple choreography, Nick went on to take care of the entire production design, from the design of the stage to that of the lights. Nick then worked as creative director and choreographer for the VMAs, the American Music Awards, the Billboard Music Awards, and the iHeart Radio Music Awards as well as for films such as Step Up 3D, Prom Night, and Dance Flick.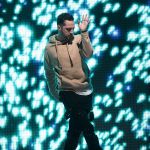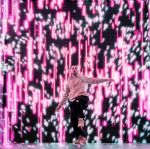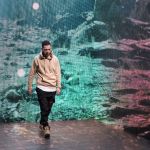 During Justin Bieber's Changes: The Movement campaign, nss magazine discussed with Nick asking him a few questions about the world of choreography, his future projects and the most important moments of his career.
You've come a long way in terms of career, but your first calling was dance and choreography. How does creating a choreography work? From which element do you start and how do you develop it?
The creation process for choreography is different for every piece but I usually start with the music and let the music tell me what to do.
You worked with a very wide array of artists. How do your choreographies change from one to another? Do you interpret their individual style through the choreography or is it them who adapt to your style?
Choreography varies from artist to artist. You have to make sure that your movement not only captures the artist's story and vibe but, it also has to look good on them as well too. How I choreograph for Justin is different than how I choreograph for Usher or Ariana Grande.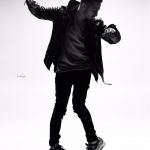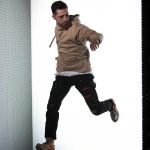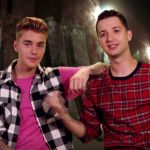 In an 2017 interview during the Purpose Tour you said you liked creating more than performing. And after working and curating the Purpose Tour's production design you went on directing the Changes' campaign videos. What were the dynamics of this creative upscaling? Were directing and production design among your goals when you started out?
I've always looked up to dance legends like Gene Kelly or Charlie Chaplin. I grew up watching their videos nonstop. Those guys did everything. Sing, dance, performed, and directed every film they ever made. Especially Charlie Chaplin, he owned his own production company, directed, choreographed, and starred in his films. So my goal when I moved to LA was to be the next Gene Kelly or Charlie Chaplin.
As a choreographer you organize the movements of human bodies. As a production designer, you organize the movements of lights and props too, besides the design of the stage itself. Do you consider the production design of a big staged performance as an extension of choreography or do you perceive the activities as separated?
They both work collaboratively to serve as an extension of the artist.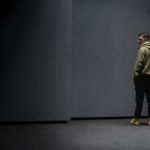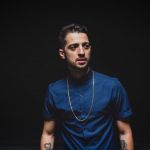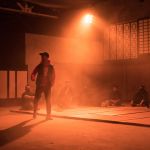 In the eyes of the general public a show is all about the big star, but we know that it takes the hard work of a large team to achieve that kind of success. Do you think that those involved in the creation of a huge musical phenomenon, in terms of directors, choreographers and producers, deserve more credit than they get?
With Justin, I don't tend to run into that kind of problem so much. But, across the board in the entertainment industry? Absolutely! Directors, producers, especially choreographers and dancers are easily overlooked when it comes to crediting. I hope the industry will do a better job with that.
Let's talk about sneakers. What are your favorite sneakers?
Definitely the Nike Reacts right now. I'll also always love Vans!
Fashion and dance are two worlds that have communicated several times in the past. Would you like to get involved in a fashion project?
Perhaps. Fans will have to stay tuned and see.
Three years ago you launched DeMoura Designs how has it been going? And do you have an upcoming project that you can talk us about?
It's been going great! Since the end of last year, I've been working with my team to design Justin's next upcoming Changes Tour.
What are your favorite creative director moments?
The entirety of the Purpose Tour; the Honeymoon Tour with Ariana in 2015 - which was my first time designing a stage and creatively directing at the same time; the AMAs with Justin 2016 during the "dancing in a pool of rain" moment; the creative and choreography direction Hailey Steinfeld's performance on Back to Life in The Voice and Justin's Intentions on SNL.