James Blake announced for Club to Club Festival 2019
Under this year's theme of La Luce al Buio: Season 2
Italy's leading festival for experimental electronic and avant-pop music, Club to Club just announced the first headliner for the festival taking place From Oct 30th - November 3rd in Turin. Continuing on from the theme of last year, this year's 19th edition rolls out under the banner of: "La Luce al Buio: Season 2" meaning the Light in the Dark, inspired by the surprising and memorable edit of "The shadow of light" by Franco Battiato, by Nicolàs Jaar during Club To Club 2017.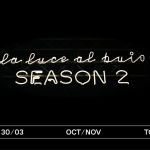 James Blake
is the first headline name of C2C Festival 2019 to be announced. Blake is one of the
most important musicians, producers and composers in the world
at the moment. In 2011 he released his debut album "James Blake" which earned him a nomination for the 2011 Mercury Prize and a BRIT Award nomination in the "Critic's Choice" category followed by a 2012 nomination for "Best British Male Artist".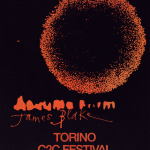 In 2013 he released his second album "Overgrown" which boasts a collaboration with producer Brian Eno. In 2016 he announced the third album "The Color in Anything" immediately entering the Top40 of the Billboard200 and rose to the top of the U.S. Dance / Electronic Chart. In 2018 he collaborated on the soundtrack of the Marvel movie "Black Panther" and the single "King's Dead" with
Kendrick Lamar
, Future and Jay Rock and "Bloody Waters" always with Lamar. "King's Dead" wins the victory at the 2019 Grammy Awards in the "Best Rap Performance" category.
He has collaborated with prestigious artists such as Kanye West, Drake, Beyoncé, Jay Z, Frank Ocean, Bon Iver, Jay Rock, Kendrick Lamar, and Travis Scott and has played on the stages of the most important world festivals such as Coachella, Glastonbury and Primavera Sound. "Assume Form" is the title of the latest album released last January. The album is a result of an intense period of creative and personal evolution for James, who spoke openly about his experiences of mental health and the search for peace. It is undoubtedly his most direct, eclectic and pure artistic project to date.
The album features collaborations with artists such as Travis Scott, Andrè 3000, Metro Boomin and Moses Sumney and Rosalià in the hit single "Barefoot In The Park".
Tickets:
Golden Pass (Super Early Bird) Club to Club Festival 2019: € ​​59.00 + d.p. Single ticket available shortly.