M.I.A - The bad girl of music
Now in theatres the film by Steve Loveridge about the one and only bad girl
Express yourself!
Do you remember these famous lyrics by Madonna? Actually, they're not necessary to introduce one of the most controversial stars of the contemporary art scene (even though we do have to thank Madonna for having her introduced to the mass public). Who's that girl? It has enchanted the Sundance Film Festival (where it won the World Cinema Documentary Special Jury Award) and the 2018 Berlinale, and now it's here. From January 20 to 23, in cinemas there's a diamond of contemporary independent cinema: Matangi/Maya/M.I.A., the documentary from Steve Loveridge about the marvelous Mathangi "Maya" Arulpragasam, best known as M.I.A., the Tamil artist that never misses a chance to get the lights on her incredible persona.
I'm not Rihanna, I'm not Madonna, I'm not Mariah or Ariana
Forget about Lady Gaga: A Star Is Born and she's both English and Tamil.
We just saw her next to Matt Smith, Kristin Scott Thomas, and Naomi Campbell among the British stars in the Burberry by Riccardo Tisci Christmas Campaign, but many would claim that they know nothing about her, or that she's just another one of those eccentric artists that nonconformist teenagers like to follow. But it would be a terrible mistake to see her just as a juvenile act of rebellion. Even though she is really, really, really ridiculously good-looking, M.I.A. is way, way, way more than that. Born from one of the leaders of the Tigers of Tamil (a Tamil militant organization that was based in northeastern Sri Lanka) but grown us as a political refugee in London, the little Maya has always had the stifling and inevitable need – sometimes even self-destructive –to speak out loud with her own voice and to... express herself. Until she made it.
Let's face it: after her mediatic success, it was obvious that a movie about her somehow was just missing. M.I.A. has always been a visionary artist: not just for her creativity, but mostly for the intelligence with which she's been constantly able to promote herself and her art. It's not surprising, if you think that this film has been on everyone's lips since 2013, when Steve Loveridge – the director of the movie, who's a friend of Maya since the days at Central St. Martins College in London – posted on his Tumblr page a leaked trailer, without the musical authorization from the record label that represented the bad girl (we're talking about Interscope Records and Jay-Z's Roc Nation).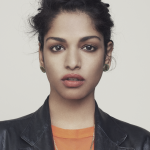 Five years later, the movie is finally out and it's a kaleidoscope of fluorescent colors.
Many claimed that the movie is just a 90 minutes-long self-centered spot, and they even may be right. But that's normal if we think that most of the videos that compose the documentary have been taped in 20 years by the artist herself. It's pretty curious: it looks like she's always impressed those moments on tape to prepare for her inevitable future as a star. Drowned by the amount of this material, Steve Loveridge just had to assemble the pieces of this wonderful puzzle.
And just as her star, the film itself is much more than you can see from a first view. The story of her success quickly becomes a political statement, the perfect occasion to deal with the dear topic of refugees and to denounce institutions from all over the world for their lack of intervention.
Stop, rewind: by saying that, Matangi/Maya/M.I.A. may look like a boring film. That's not true! Even though it doesn't give up on his political relevance, the documentary is plenty of spicy details about the artist's life. So, here there are all of the swoops in her high-futuristic design home in London, incredibly big and empty. Or the flashbacks about Tamil culture, her trips to India and Sri Lanka and the artistic and musical experimentations with the local population (that look a lot like Duchamp's ready-mades). There it is fashion, from Coca-Cola t-shirts to golden necklaces and Versace fittings, plenty of sunglasses and eccentric costumes.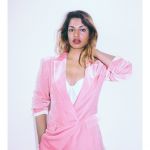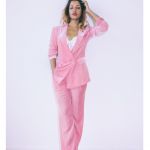 On and on, here they are the video clips directed by Romain Gavras (Bad Girls and especially Born Free), her relationship with Diplo, Kanye West's words about her and many parodies by Funny or Die. Here she is, young and beautiful, while she sings the first demo of Paper Planes (the single that was later included in The Millionaire's soundtrack). At last, there she comes all grown-up, with a son and a reputation, singing next to Madonna and Nicki Minaj on the top of the Super Bowl's stage. And most of all, here the (in)famous backstage of that Super Bowl show, where she gave the middle finger to all the American public turned on the game ("That's what I do! I have a song out this week called Bad Girls!").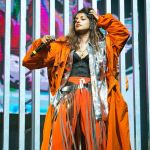 Don't go screaming if I blow you with a bang!
But what can we say about M.I.A.? The comments about her are all the same: "you either love her or hate her", "she's just a natural born provocateur". But the truth about M.I.A. is that she's a volcano of new ideas and non-conformism, that she's completely impossible to imitate – and especially to judge. Her only mission on her life is – and will always be – always the same: express herself and... make fun of us.
If you really, really, really can't stand her, you can always do as Peggy Sue used to sing: If you don't happen to like it, pass M.I.A. by. But given her point of view on Art, limitless and free (to believe that, just watch her and Steve Loveridge pick up their love films from the library of Criterion Collection, in New York), this documentary is just a new piece on an extremely powerful career. That's why it's just impossible to decline her invite. From now on, M.I.A. is waiting for you even in cinemas.