The 2019 musical horoscope
The future was already written in that you're listening to, we just had to tell you
Not yet ready to plunge headlong into the savages and deep abysses of italian music, including seaweed, sharks and corals, we come back with something very different from the usual. If what you have had since 2018 was a daring succession that has jolted you without a break or if your mantra in these months was: "ok if Britney Spears survived in 2007, I can overcome this", be brave. We believe it, this year will be very positive - no, we are not astrologers but, you know, hope is the last to die. We have boasted far and wide to be able to foresee the future, to possess the faculties to unveil your next favorite artist and the song that you would have listened without stopping. Now we want to give you a concrete proof of all this: let Paolo Fox rest in the Maldives enjoying sunbed and sunscreen after a busy season of "Mezzogiorno in famiglia" and let's not bother Rob Brezsny, because we already have the homeworks for everyone: press play and try to find out what this 2019 will reserve for you. Imagine a beautiful glittering theme and then start reading. Welcome to the future. Maybe I exaggerated.
Aries - Rkomi
This year, Rkomi (a rampan Aries like you) came out with an EP called Ossigeno, which seems to be what you need in these days. The end of your 2018 (not the best of the periods, let's face it) has melted in the beginning of a somewhat stifling 2019. You have finally discovered that you are not the center of the world (even if the studies have not been able to prove it to 100%) but do not break down: with the passing of these first months, the planets, the stars or who for them will line up and everything will be fine, really. In fact, maybe you'll have to ask yourself if you're sure of what you want, because everything will happen, one domino card after another, they will bend softly and inexorably towards the results you've long waited so pay attention to what you want, Aries, because then you will have to deal with it. Spring is much closer than it seems: you can start pulling out the best outfit, making faces like in the movies in front of the mirror (we know how well you do it) and getting ready for the frighteningly wonderful things waiting for you.
Aries to ask for advice: Rkomi, Capo Plaza, Calcutta, Ketama 126, Giorgio Poi, Mecna
Love affairs: Vinavil - Giorgio Poi
Business affairs:
An old song to bring in the new year: 180 - Rkomi
Taurus - Tony Effe (Dark Polo Gang)
Finally, the optimism comes back: as we have told the most it's the scent of life. Stop basking in your endless times and take action, in short, a bit as Tony Effe did. At least it seems like this by the continuous updates on his social networks. Indeed, 2019 will continue on this wave of richness & love, as Jupiter will no longer be in opposition (I've read it somewhere, it's 100% safe). Ergo: everything will turn out the right way, but for heaven's sake stop shaking from morning to night, leave that iPhone and enjoy the beautiful things that will happen to you, because Jupiter could turn the rings at any moment.
Taurus to ask for advice: Tony Effe, Tananai, Galeffi
Love affairs:
Business affairs: Occhiaie - Galeffi
An old song to bring in the new year: Toy Boy - Dark Polo Gang
Gemini - Ghali
In your near future, Gemelli, we see a word written with a noteworthy font all glittered (we do not know its name but we can assure you it is not trivial): change. Ah, yes, there is also a bag of Gucci: full? We'll discover it only thanks to your commitment to work but in the meantime, the bag is there, let's not complain about this. What we can clearly see, unfortunately for you, is that this change will have to deal with your personal relationships: the stars say (we have the press release here with us) that only true and deep relationships will resist the wave of the new season. Be cautious, let's stop with the history of bipolarism and free your heart only for people who deserve your full attention and trust. Otherwise, nothing, as you please, continue like this. How much time do I need to tell you? This house is not a hotel and does not come crying to us when your friends will book adventure holidays for two and you won't.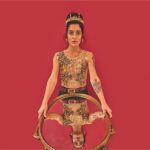 Gemini to ask for advice: Generic Animal, Francesco Bianconi (Baustelle), Levante
Love affairs: Vida - Ghali
Business affairs: Ne è valsa la pena - Chief Plaza ft. Ghali
An old song to bring in the new year: 1996, La stagione del rumore - Levante
Cancer - Salmo
Do we really have to talk about it? Did not the happy ending fairy tales teach you anything? Well, dear Cancer, you'd better open the notebook and tip the worn pencil. Mark: you will have Saturn against your sign, in the sense that it will start to roll its eyes when you speak, it will be more streaky than usual and it will give you its back most of the time. In short, this year it will not be all downhill for you, but you have all the tools to turn it into a wonderful challenge and win it. Of course, if you stop viewing and not responding. On the other hand, if you do not challenge you are not happy, you get bored to death and start to have anxiety attacks, so look a bit: it ends up that it will be your year. Crazy.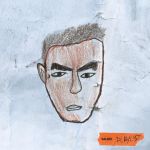 Cancer to ask for advice: Salmo, Tommaso Paradiso (The Journalists), Coez, Rachele Bastrenghi (Baustelle), Maurizio Carucci (Ex Otago), Franco126
Love affairs: Frigobar - Franco126
Business affairs: 90MIN - Salmo
An old song to bring in the new year: Amanda Lear – Baustelle
Lion - Godblesscomputers
We spread a red carpet and get ready for your show: Dior and Balenciaga could not choose a better testimonial than you, given how you started the year. With the help of Jupiter - he called us a little while ago - you started great: charismatic, elegant, sophisticated. Lion, try to focus on the course all year long, even if it will not be easy: from March, in fact, you will take some risks because Uranus (he sent an email a little while ago) will peek out from the cosmos to make you a bit lazy and less creative than usual. From the point of view of love, however, you can not complain: if you are a roaring lonely heart it is very likely that finally you will find someone who will tolerate your pride (please, let's try to confine it at least for half an hour) and he - or she - will love your faults almost more than your merits. If you have already taken a step, you will not have to pull the rope.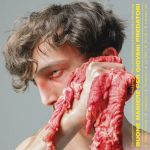 Lion to ask for advice: Godblesscomputers, Giovanni Vipra (Sxrrxland), CRLN
Love affairs: Piazza Polonia - Sxrrxland
Business affairs: Da Capo - CRLN ft. Dutch Nazari
An old song to bring in the new year: LIP - Godblesscomputers
Virgo - Joan Thiele
We noticed discordant ambiguities between the opinions of the planets when we asked for you and even our crystal ball was a bit blurred. It's hard to read you, Virgo. Many say that everything will run smoothly but others shake their heads: maybe you would like to use the sling for this 2019 and dose the unpredictability that you reserve for your love affairs. In love, who flees wins let us tell those who are not yet old enough to pay the rent, ok? Changing the subject, Saturn is from yours, so speaking it will be an excellent year. I said workingly talking, put down that glass. We place great trust in you, Virgo, we know for sure that from spring you will throw you in a whirlwind of enthusiasm that will have no boundaries: you can not wait to go back to Mi Ami Festival, right? We know you well, mask, up to then but eye on the imprudence that will be in the air in February, can play bad jokes.
Virgo to ask for advice: Joan Thiele, Marie Antoinette, Enrico Molteni (Tre Allegri Ragazzi Morti), Colapesce
Love affairs: You through - Colapesce
Business affairs: Cara Ombra - Maria Antonietta
An old song to bring in the new year:
Libra - Carl Brave
Supradyn, Terre d'Hermes, watch a good yoga class (I would recommend mine but maybe it is too advanced). No, it is not product placement, but only your starter pack for 2019, Libra. It will be a really busy year that will see you involved in a myriad of different situations! Situations that will require great concentration and sacrifice, especially in June, when laziness will try to be heard (the undersecretary of the party of Paul Fox has tried to sell us various data but we said no, it's all flour of our bag). My uncle once told me that great powers derive great responsibility: if you can collect all the energy that distinguishes you when you're under the stage of the usual three artists with whom you go to drink the bitter past two o'clock in the morning, you'll be doing great. Feel motivated, Libra, waiting for you a beautiful year stuffed.
Libra to ask for advice: Carl Brave, Parix Hilton, Ainè, Francesco Motta, Riccardo Montanari (Belize), Fedez
Love affairs: Barca - Belize ft. Generic Animal
Business affairs: Chissà dove sarai - Francesco Motta
An old song to bring in the new year: Camel Blu - Carl Brave ft. Giorgio Then
Scorpio - Coma Cose
Let's calm down now. I have not even started talking and please go put something heavier on me. Hello Scorpio, I know that you probably already know what we are about to tell you: your charge of sensuality in 2019 will be doubled by not knowing which star (as if it were needed), so, please, try not to do too much damage. Or at least, if you are already happily coupled, adjust accordingly because we see several headshots on the horizon ... under the professional side instead, everything is regular. On the contrary, by better sifting through our editorial contraptions to predict the future we can make sure that you will be able to seize opportunities that will escape others. One more reason to keep your eyes open.
Scorpio to ask for advice: Gemitaiz, Fausto Zanardelli (Coma Cose), Alessandro Degli Angioli (Santii)
Love affairs: Malibu - Carl Brave ft. Gemitaiz
Business affairs: Yugoslavia - Coma Cose
An old song to bring in the new year:
Sagittarius – Sfera Ebbasta
When last year you forgot to pay the four gin and tonic that you ordered to Just Cavalle to impress your companion, no one has noticed and it is very likely that this fortune will follow you again this year, Sagittarius. Jupiter has put the Air Max to tell us that it is in conjunction with your sign and so will Mars, ready to give you new courage and motivation. It seems you are kissed by luck but we warn you: stop using those hideous collages on Instagram (they really do a lot of 2014 and this is not the case), then do not be hasty at work: we can not tell you exactly why (try not to be too demanding) but do things calmly. We remind you that responding to e-mails does not fall into this particular case, so get busy and go back to work. But look at this reading the horoscope in the office.
Sagittarius to ask for advice: Sfera Ebbasta, Tutti Fenomeni, Venerus, Elisa
Love affairs: Se piovesse il tuo nome - Elisa ft. Calcutta
Business affairs: Troppa vendetta – Tutti Fenomeni
An old song to bring in the new year: Non ti conosco - Venerus
Capricorn - Yakamoto Kotsuga
A song that has nothing to do with your sign says: "mentre mi odi sto comprando scarpe / mentre mi odi sto cambiando casa / mentre mi odi sto prendendo tutto / tu invece rimani seduto a guardare". The song is called BHMG and is singed by Sfera Ebbasta. Although as we have been able to discover he is a Sagittarius, we advise you to listen to this track a couple of times more, Capricorn. This year many people will have to say what you do, so be careful to listen only to those who really care about your person. Great growth and maturation are waiting for you, do not be afraid to act: a recent email from Saturn confirms that the planet will be in your conjunction: work will be ok and also in fitness you will go great if you put down those bagels. Stop with orders from California Bakery on Sunday mornings, the Coca-Cola and iceberg salad mix seems to have strange effects on you.
Capricorn to ask for advice: Germanò, Gente, Andrea Appino (Zen Circus)
Love affairs: She said - Yakamoto Kotzuga
Business issues: Genere - Gente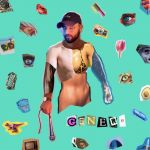 An old song to bring in the new year: Dario – Germanò
Aquarius - Selton
We do not understand why you keep posting photos of postmodern architecture buildings on Instagram: we understand that you want concreteness but you do not need to quote Louis Sullivan at every online appearance. Anyway, to make you happy, we can say that your new year will be very concrete, Aquarius. Especially in love, if you already have someone close to you that you're good with, it's very likely that things will take a more serious turn. Do not start sweating, however, right now that you were starting to demonstrate a new maturity, do not ruin everything like that time at the Covo Club where we could not find you anymore (and we all remember what happened in those bathrooms so do not try to deny). In short, he tries to take life with the same philosophy as the Selton Brasileira. Concreteness, maturity, lymph, and vigor: what else do you want? Nothing, in fact with you we have finished, best wishes.
Aquarius to ask for advice: Angelica, Daniel Plentz (Selton)
Love affairs:
Business affairs: Endlessness - Selton
An old song to bring in the new year: Sampleando Devenda - Selton
Pisces - Francesca Michielin
Curiosity kills the cat, but apparently not you. In fact this is the innate gift on which you have to aim in 2019: of course, we are not referring to comb through the phone of the person you sleep with, in fact, if you have recently redone, repent. Be curious and get away from all your certainties (except the vendettas, keep it at a distance because we have already experienced it and are a boomerang, for you). Curiosity is the road to your success, confirmed by authoritative figures such as Francesca Michielin, who has produced a very respectable album and several of its namesakes, such as Francesca Romana Rivelli (ignorant, it's the real name of Ornella Muti) and Francesca Cacace , the living proof that luck exists (if you did not watch The Nanny, I don't know what to say). Follow your curiosity and your hidden sides will finally be appreciated. Those that we have hidden, however, leave them there: like that unusual taste for sudden disappearances, the used to be scrapped and the facial masks made at home. Better not take them out. Happy New Year.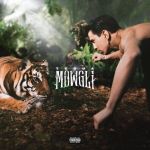 Fish to ask for advice: Cosmo, Tedua, Cimini, Francesca Michielin, Manuel Agnelli, Francesco De Leo and Bartolini
Love affairs: Heroin Chic - Francesco De Leo
Business affairs: Sangue misto - Tedua
An old song to bring in the new year: L'amore – Cosmo