Beyoncé and Jay-Z drop surprise joint album
Don't miss the Apes**t visual
London, Saturday night: at the end of the On the Run II concert on the maxi screens appears the phrase "EVERYTHING IS LOVE ALBUM OUT NOW". This is how Beyoncé and Jay-Z announced, totally unexpectedly, their first album together.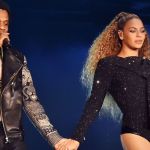 The record, made of nine tracks, is available only on Tidal, the streaming platform owned by Jay-Z himself. The title of the album is emblematic and represents an happy ending for the married couple, after the infidelities and the apologies.
Everything is Love
is for many people the completion of a
trilogy
, started in 2016 with Beyoncé's
Lemonade
, where she accused her husband of cheating, and continued in 2017 with
4:44
, where Jay-Z came clean and apologized to the wife. The couple has now finally found a balance, also work-wise.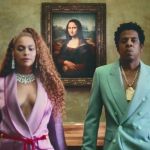 Right after the announcement of the release of the album, the visual for the first single, produced by Pharrel Williams,
Apes**t
, was uploaded on YouTube, getting more than 10 mln views in less than a day. The video, directed by Ricky Saiz, was entirely shot at the
Louvre
in Paris. The duo wanders through the empty rooms of the museum, singing and rapping alongside art masterpieces like the
Winged Victory of Samothrace
or
The Raft of the Medusa
. Beyoncé stunts in opulent outfits by Versace, Peter Pilotto and Burberry, and is joined by an army of black female dancers.
The artworks that appear in the visual are not random. Take for example Portrait of a Negress, by the French painter Marie-Guillemine Benoist: this is only pre-20th century portrait of a Black person that is not explicitly a slave. While the woman in a portrait wears a modest white head wrap, Beyoncé's is in Versace's barocco print, suggesting a regal upgrade for women of color. At the end of the video Jay-Z and Bey are standing in front of the Mona Lisa, holding hands, like a regular couple of tourists.
The Carters are now on the global On The Run II Tour, that will wrap in Canada in October.